Crash Bandicoot 4: It's About Time Switch technical analysis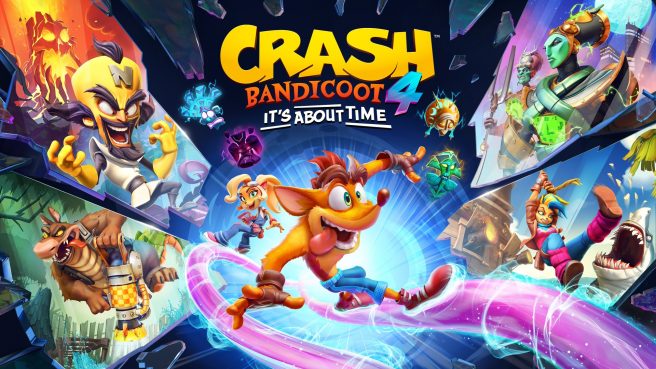 As Crash Bandicoot 4: It's About Time finally debuts on Switch, Digital Foundry has examined the game in greater detail. We have a bit of additional insight into how it looks and runs on Nintendo's console.
Below are the noteworthy tidbits:
– Around 720p when docked
– Around 540p with some dips in portable mode
– Drops seem to mostly happen during cutscenes
– Temporal upsampling helps smooth out edges with each new frame
– This seems to be absent in portable mode
– Dynamic lights pulled back on Switch
– Mesh detail reduced on Switch
– Reduction in smoke particles in the distance
– Smart changes to geometry
– Shadow resolution pulled back significantly
– Water rendering reduced in quality
– Texture quality also paired back
– Removal of post-processing effects such as motion blur and depth-of-field
– Despite the changes, still retains the visual look
– Switch loading times comparable to other versions
– Differences in docked/portable modes come down to image quality
– Capped at 30 frames per second on Switch
You can watch the full Crash Bandicoot 4: It's About Time technical analysis from Digital Foundry below.
Leave a Reply