Cruis'n Blast trailer showcases the game's tracks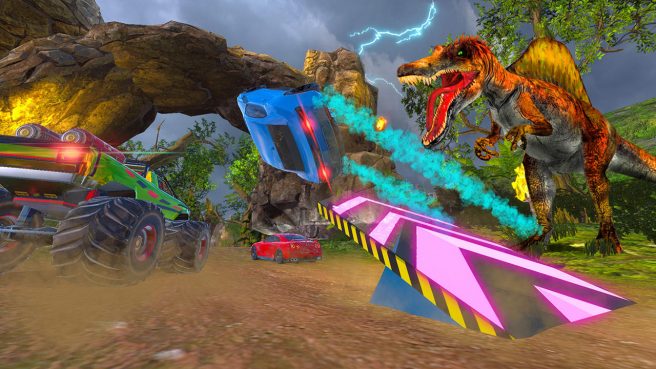 Raw Thrills issued a new trailer for Cruis'n Blast today highlighting some of the game's 29 tracks across six tours, including Space Attack, Dino Janeiro, Mountain Mayhem, British Invasion and Twister Terror. The stages feature alien invasions, prehistoric dinosaurs, mountain rallies, police chases, dangerous weather, and more.
Here's today's video:
Cruis'n Blast is due out for Switch on September 14.
Leave a Reply