Cruis'n Blast trailer shows off vehicles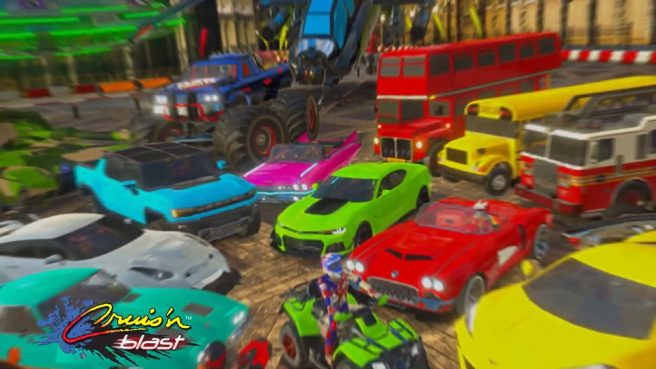 Cruis'n Blast will feature over 23 vehicles, ranging from licensed supercars to dinosaurs and unicorns. Today, developer Raw Thrills shared a new trailer to show what players can expect from the different modes of transportation.
Here's the video in full:
We'll bring you more on the vehicles of Cruis'n Blast in the future. In the meantime, the game launches for Switch on September 14. It will be sold both physically and digitally, with the former handled by GameMill at retail. The official website is up here.
Cruis'n Blast is the series' fourth mainline entry and is led by Raw Thrills CEO Eugene Jarvis, who is the creator of the franchise. It'll contain all five fan-favorite tracks from the arcade version of the game (Death Valley, London, Madagascar, Rio de Janeiro and Singapore). Fans can also expect support for local multiplayer, either on the same console or separate consoles.
We recently had the opportunity to interview Jarvis about Cruis'n Blast. Our full discussion will be coming soon, but we did share an excerpt this past weekend. In it, Jarvis spoke about his interest in bringing the arcade games Cruis'n USA, Cruis'n World, and Cruis'n Exotica to Switch in full HD. Read about it here.
Leave a Reply