Crysis 2 Remastered Switch tech details and first look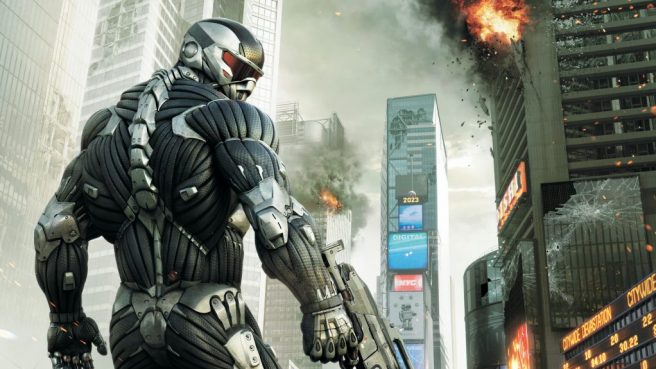 Thanks to Digital Foundry, we have a first look at the Switch version of Crysis 2 Remastered ahead of next month's launch. The outlet has offered up some technical details as well as actual footage.
Here's the full roundup of tidbits:
– Not just a straight port of the PS3/360 versions as there are improvements
– Different and better lighting on Switch
– Improved textures on Switch
– Improved resolution on Switch
– Improved anti-aliasing on Switch
– Crysis 2 Remastered Switch runs at a solid 30 frames per second whereas PS3/360 had regular dips below
– Some frame pacing issues on Switch
– 900p-520p resolution when docked
– 720p-400p in portable mode
– Global illumination solution on Switch not present in the original
– Saber Interactive in Sweden worked on the Switch version
– Day one patch planned
You can watch Digital Foundry's full video below for more analysis and the actual footage that provides a look at the game running on Switch.
Digital Foundry previously shared a video for Crysis 3 Remastered. In case you missed it, you can find that here.
Crysis 2 Remastered as well as Crysis 3 Remastered will both be appearing on Switch starting October 15 via the eShop, with physical versions planned at a later date. The original Crysis can be purchased now.
Leave a Reply