Cube Life: Island Survival version 1.1 targeted for September, updated patch notes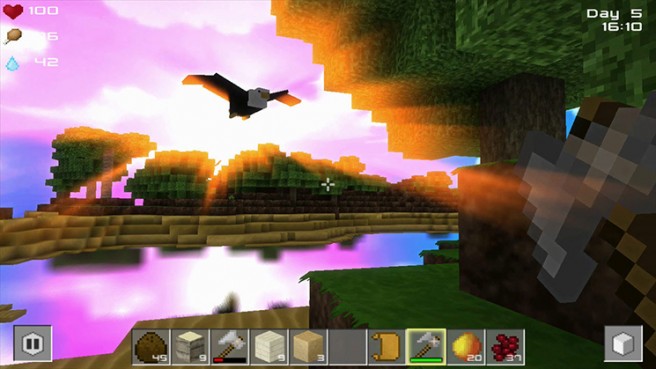 Cypronia has been hard at work on Cube Life: Island Survival's first major update. Version 1.1 is now on track or September, and several new features will be added in along with fixes.
Below are the updated patch notes:
Features
– Local multiplayer (GamePad vs Wii U Pro controller + TV)
– 3 modes for multiplayer (deathmatch, tower defense, coop)
– Wii U Pro Controller support
– Pets
– 100 new items added like swords, doors, furniture, etc
– 1st person / 3rd person / Selfie view
– More animals and enemies
– 56 new maps for the Survival mode- added rain
– 20% faster loading time
– faster engine +10 fps average
Issues fixed:
– added Invert Yaxis button
– arrows do not go through walls
– Bale of Hay fixed crash
– added HDR effect ON/OFF button
– fixed drowning on land issue
– Better tool durability (axes, armor…)
– Hunger and thirsty drop slowly
– Fixed flood after loading issue
– Animal drop items more frequently
– Increased gravity, when you fall
– less agressive cannibals at beginning
Creative Mode fixes:
– Icons do not change position
– added explosives
– added stairs
– added Flat terrain feature
– Water on/off button
?- more color blocks
Thanks to ngamer87 for the tip.
Leave a Reply