Cult of the Lamb gains Blood Moon Festival update on Switch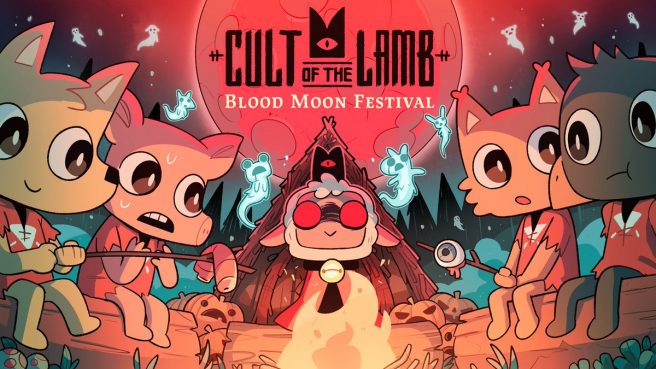 Cult of the Lamb players on Switch now have access to a brand new update known as Blood Moon Festival.
A bunch of additional content has been added to the game at no extra cost. There's a new Blood Moon ritual, new unlocks, new decorations, and new follower forms. It's also possible to catch ghosts of dead followers.
Here's a full rundown on what's been added:
Under the light of the Blood Moon devotees can harvest pumpkins to unlock a brand new ritual that will raise former members of their cult, casting them back to the land of the living as wandering spirits. New follower forms and dreadful decorations will be granted upon their capture, but be quick about it, the Blood Moon will wane on Nov. 10.

Blood Moon Festival Key Features:

New Blood Moon Ritual
Three New Follower Forms to unlock
Four Base Decorations to unlock
New music track
A trailer for the Blood Moon Festival update in Cult of the Lamb can be found below.
All players on Switch can download the new update for free starting today.
Leave a Reply