Cult of the Lamb getting update for combat and dungeon gameplay, Heavy Attack to be added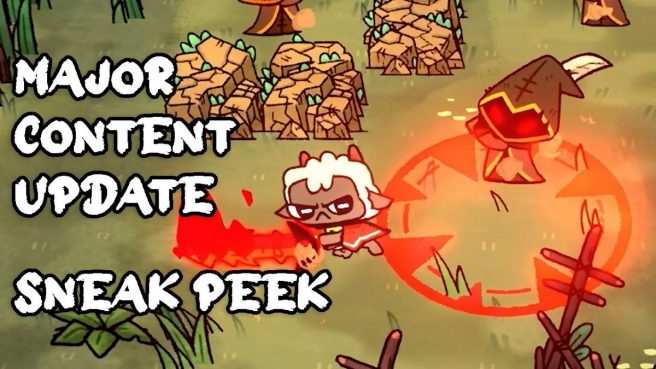 Massive Monster has shared some early information about a new content update it has in the works for Cult of the Lamb, including the addition of a Heavy Attack.
The developer said that it's now focusing on "adding more depth to the game", and the team is concentrating on combat and dungeon gameplay. Other fixes are also planned that will be applied in a patch at the start of 2023.
Here's a rundown of the Heavy Attack in Cult of the Lamb:
The Lamb has some new moves! Press and hold the attack button for a HEAVY ATTACK! This new sword move can knock back many enemies in one SMASH when you're being swarmed.

Each weapon type has its own Heavy Attack. This Axe boomerang throw provides a ranged option. Charge the Axe throw to launch it in a straight line before it flies back to your new position, slicing enemies both ways.

The Dagger's Heavy Attack spawns pain from the sky. Multiple Daggers will drop in a line and each of them will knock enemies farther away.

Adding a new attack to each weapon will give you more options in every encounter. However, we're also working on many other new features that will add depth, difficulty, accessibility and quality of life. We've been listening to your feedback and are addressing the most requested improvements in this free Major Content Update.

Can you spot anything different about Barbatos? There will be many good reasons to rematch against your favorite foes.
Currently there's no word on when the big content update for Cult of the Lamb will be ready. There's a lot to it, so Massive Monster noted "it will take more time in the cooking pot."
Leave a Reply