Cult of the Lamb update out now on Switch (version 1.0.3), patch notes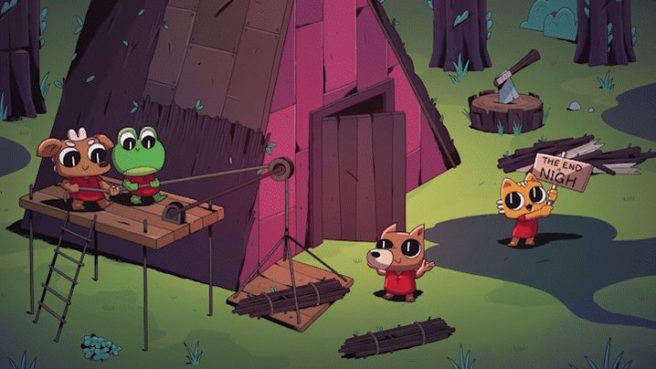 A significant 1.0.3 update has just gone live for Cult of the Lamb on Switch.
A number of improvements, fixes, and more are included. Some of the highlights include the ability to bring more than six Followers to enter the Temple at once, fixes for soft locks and blockers, Portuguese language localization, and more.
Below are the 1.0.3 update patch notes for the Cult of the Lamb as shared on the official Discord channel:
General Fixes

Loc Fixes for Portuguese-language systems.
Huge save file reduction
Fixed rare save corruption bug
Fixed issue when performing rituals
Fixed invisible enemies spawning from the summoner
Fixed snail shells not dropping
Fixed achievements, including "Godhood"
Ratau does not appear if the save has been erased and created again during a certain moment in gameplay
If any menu is open as items fall out of chests, the items can fall out of the playable area
Pathfinding improvements
Fixed an issue when a player pauses on vibrate, causing perma-rumble.

Dungeons

Dungeon optimisation
Optimisation to item Spawning
Various optimisation to item spawned from chests and general dungeon optimisation.
Fixes for the title entering a semi-unresponsive state after the Lamb collects a certain amount of cards during a single dungeon run
Fixes for immortal enemies in Healer fights
Fixed spider nests not dropping

Cult

Only 6 followers entering the temple.
Followers disappearing
Follower skins achievement not completing
Interacting or assigning work to a dying follower causes a semi-unresponsive state
Follower quests instantly failing
Various soft blockers during onboarding
Prisons soft lock
The team says it is working on tweaks, fixes, and improvements for all platforms, including performance issues on Switch. Note that the Cultist Edition DLC is now available, which includes five exclusive Follower forms and eight Decorations: Monke, Tapir, Bee, Narwhal, Tortoise, and flower decorations. Also, today is the last day to obtain the Cthulhu Follower on Switch.
Leave a Reply