Danganronpa Decadence launches in December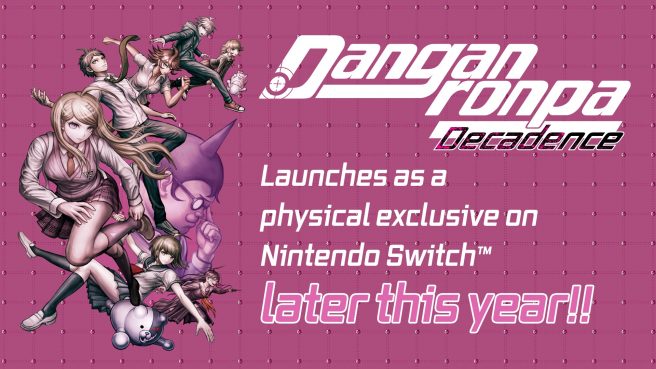 Spike Chunsoft has dated Danganronpa Decadence for Switch. The package will launch on December 3 in both North America and Europe, the company announced today.
Danganronpa Decadence includes Danganronpa: Trigger Happy Havoc Anniversary Edition, Danganronpa 2: Goodbye Despair Anniversary Edition, Danganronpa V3: Killing Harmony Anniversary Edition, and Danganronpa S: Ultimate Summer Camp. Each title will also be offered individually through the eShop.
Pre-orders for the Danganronpa Decadence are currently up on Amazon and Amazon Canada.
Source: Spike Chunsoft PR
Leave a Reply