Darkest Dungeon getting a collector's edition on Switch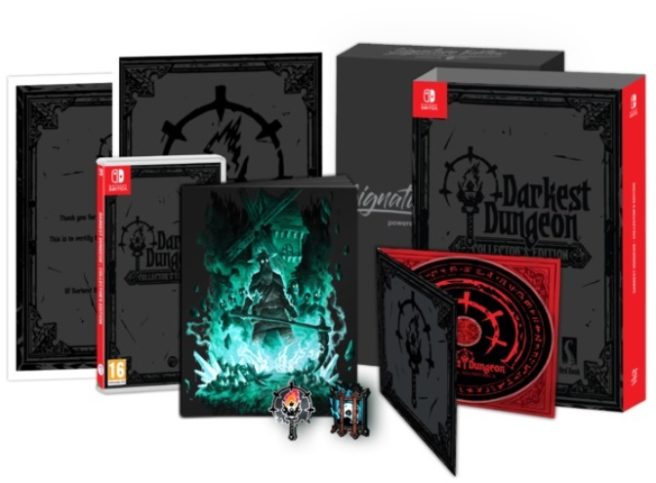 Darkest Dungeon saw a physical version earlier this year. Now thanks to Merge Games, the game will be receiving a collector's edition in two types.
The regular collector's edition appears to just be the game with all DLC. Downloadable content includes The Shield Breaker, The Color of Madness, The Crimson Court, and The Musketeer.
There will also be a Signature Edition for the collector's edition, which includes:
– Darkest Dungeon: Collector's Edition (complete version with all DLC)
– Numbered collector's certificate
– Darkest Dungeon comic book
– Two enamel pin badges
– Original soundtrack CD
– Collector's art card
Pre-orders for the Darkest Dungeon Collector's Edition open on December 14 at 7 AM PT / 10 AM ET / 3 PM in the UK / 4 PM in Europe. They'll be up on the Signature Edition Games website.
Leave a Reply