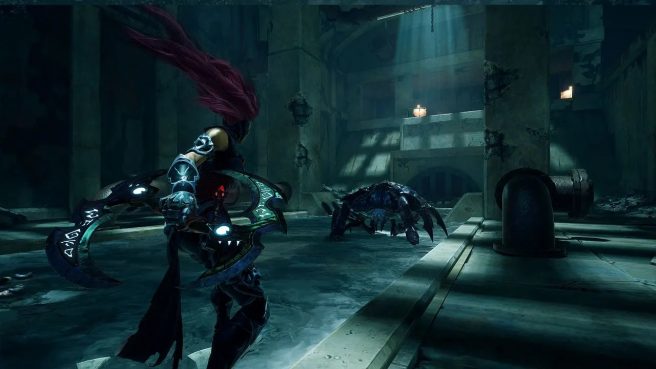 After it first came out in 2018, Darksiders III is almost ready to go on Switch, and we've now got first gameplay. THQ Nordic and Gunfire Games are planning the release on Nintendo's console for this week.
Learn more about Darksiders III with the following overview:
We have the new Darksiders III Switch gameplay below. You can get a look at the title in both docked and portable modes.
Return to an apocalyptic Earth in Darksiders III, a hack-n-slash Action Adventure where players assume the role of FURY in her quest to hunt down and dispose of the Seven Deadly Sins. The most unpredictable and enigmatic of the Four Horsemen, FURY must succeed where many have failed – to bring balance to the forces that now ravage Earth.

Includes Darksiders III and 2 DLCs: The Crucible and Keepers of the Void.

The Crucible.

In this mighty morsel of digital wonderment, competitors can expect to receive a truly earth-shattering experience: The Crucible!

A legendary challenge whispered with reverence across the universe. Not even the Creator could have envisioned such glorious spectacle as that which is found in this fabled arena.

Keepers of the Void

On a quest from Vulgrim, Fury must travel into the Serpent Holes to remove an ancient threat that resides there. All new locations, puzzles, and enemies await the chance to test Fury's abilities. As a reward, she can unlock all new weapon forms for the Hollows as well as the biggest prize of them all: The Abyssal Armor.
Darksiders III officially launches for Switch on September 30. Aside from the standard digital release, a physical version will be distributed in stores as well.
Leave a Reply