Dawn of the Breakers update out now (version 1.013)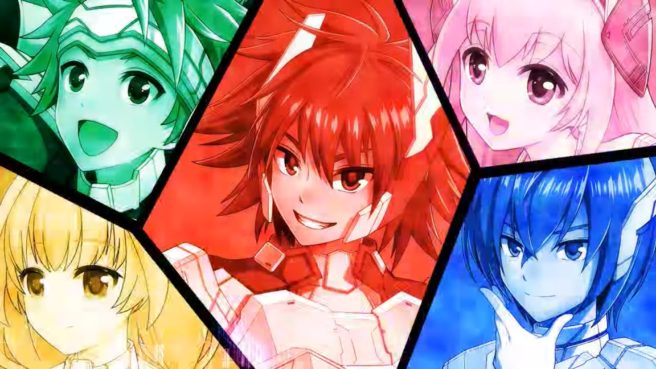 A new update for Dawn of the Breakers has gone live. Cyberstep released version 1.013 today.
The new update includes some new features as well as bug fixes. We've included the full patch notes below.
・The Ranking feature has been implemented.

・The roulette has been updated with a new design.

・Items such as Medals, Tickets, Stamina Restore and more can now be viewed from the "Items" section of the inventory.

・The game can now be controlled with the D-pad.

・The L&R buttons may now be used to alternate between tabs in the following sections:
– Friend: Switch between tabs in the "Friend List".
– Lab: Switch between tabs in the "Buy Items" section.
– Team: Alternate between teams.
– Quest: Alternate between modes and difficulty settings.
– Capsule: Alternate between Capsule options, prize types and Hero rarities.
– Mission: Switch between tabs.
*A Hero's position in the team composition can now be shifted using the ZR&ZL buttons.

・The + button may now be used as a shortcut in the following areas:
– Friend: Select the desired Support Hero.
– Lab: The "Sell" button on the "Sell Items" screen.
– Lab: The "Enhance" button on the "Enhance Equipment" screen.
– Arena: The "Find Match" button for matches.
– Co-op Quest: The "Find Match" button for quests.
– Team: The "Save" button for Organize Team, the "Enhance" button for Enhance Hero,
and the "Awaken" button for Awaken Hero.
– Training: The "Dispatch" button.
– Quest: The "Dispatch" button.

Bug Fixes

・Made several adjustments to text in the game.

・Fixed the name of the SR Capsule Ticket, incorrectly named "Zero to Hero!".

・Fixed an issue in which the required amount of experience to raise the Player Rank was not the intended amount.

・Fixed an issue where "All Clear" was not being displayed after achieving 100% on all parts of an Episode.

・Fixed an issue in Co-op Quests where players were occasionally unable to proceed to the next wave of enemies.

Compensation

As compensation for the scheduled maintenance, all accounts that were made as of
(UTC-7) 20:59 August 22nd have been sent the item below:

[Spirit Gem] x30

*The item will be distributed as a present, sent to the in-game Present Box.
**The Present feature is unlocked by completing Episode 1 Part 2.
***If left unretrieved, the item will expire at (UTC-7) 22:00 on September 21st, 2018.
Leave a Reply