De Mambo will be on Switch first, Survival Mode introduced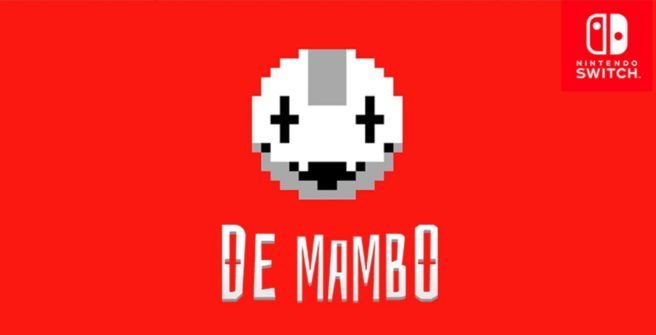 De Mambo was something that we found out about for Switch before the developer actually made an announcement. That changed today, with developer The Dangerous Kitchen making things official.
Even though the Nintendo release was just announced, De Mambo will be on Switch first. Doing so provides the team with "far more exposure than other platforms".
The Dangerous Kitchen wrote in a blog post:
Nintendo approached us at Bitsummit 4 last year and after many laborious discussions about how much money we wanted to pay them to allow us to be on the (at that time) NX, they decided to not accept our fanboyish money and instead allow us entry into the Kingdom of leave-luck-to-Heaven.

The Switch is the perfect home for De Mambo, something that Nintendo themselves saw, and so we couldn't let this once in a lifetime opportunity slip away— who else has their first game available in the launch period of a new console!? But, there is one caveat to all this. We are focusing on the Switch version first, before the other versions.

We've been working on De Mambo for the last few years, toiling away without the luxury of being paid full time, so we had to choose the wisest business decision. Focusing on the Switch's launch period could give us far more exposure than other platforms and so we can use this as a springboard to boost De Mambo before we eventually launch on Steam, PS4 and Vita.

Ultimately, even if you're not planning on getting a Switch, all this means is that we have an incredibly strong deadline to work to and thus the game will get done. So you might have to wait a while, but the other versions will happen… unless we die.
That's not the only news for De Mambo. The game's new co-op Survival Mode has now been introduced, in which "you have to repel the evil personal-space invaders as they desperately attempt to steal your personal space by lowering themselves in a rather formulaic fashion like some kind of retro game."
Below is the latest trailer in English:
For those attending EGX Rezzed in a couple of weeks, De Mambo will be playable in the Indie Zone and in Nintendo's Nindie booth.
Leave a Reply