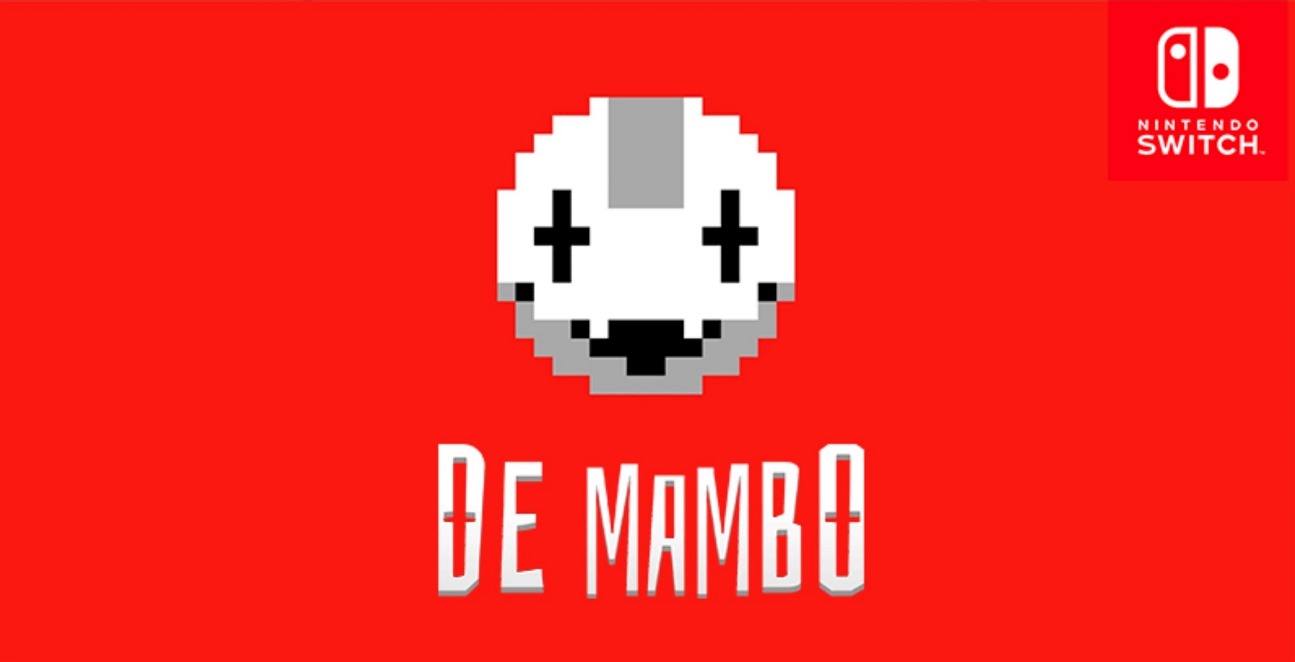 The Dangerous Kitchen has announced a new sale for De Mambo. Beginning December 21, De Mambo will be discounted by 50%. You'll be able to purchase the game for only $6.50. The sale lasts until January 4.
Source: The Dangerous Kitchen PR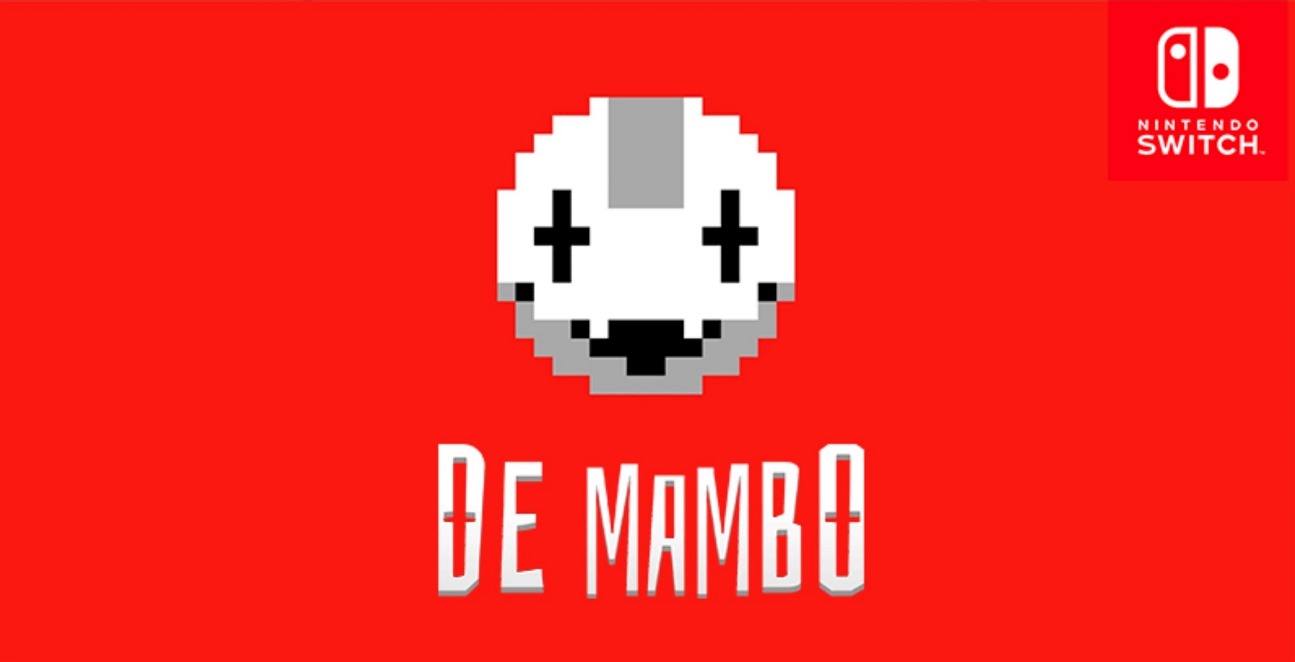 De Mambo developer Dangerous Kitchen posted a new blog this week. In it, there's some discussion about the game's sales. While the game "didn't light up the world with its blazing glory," Dangerous Kitchen says "it did great" given how it didn't have much of a marketing budget.
There's more to come for De Mambo players, as Dangerous Kitchen has two updates in the pipeline. The team will be adding "more multiplayer stages and more singleplayer content that includes new modes to play and other things we've received as feedback."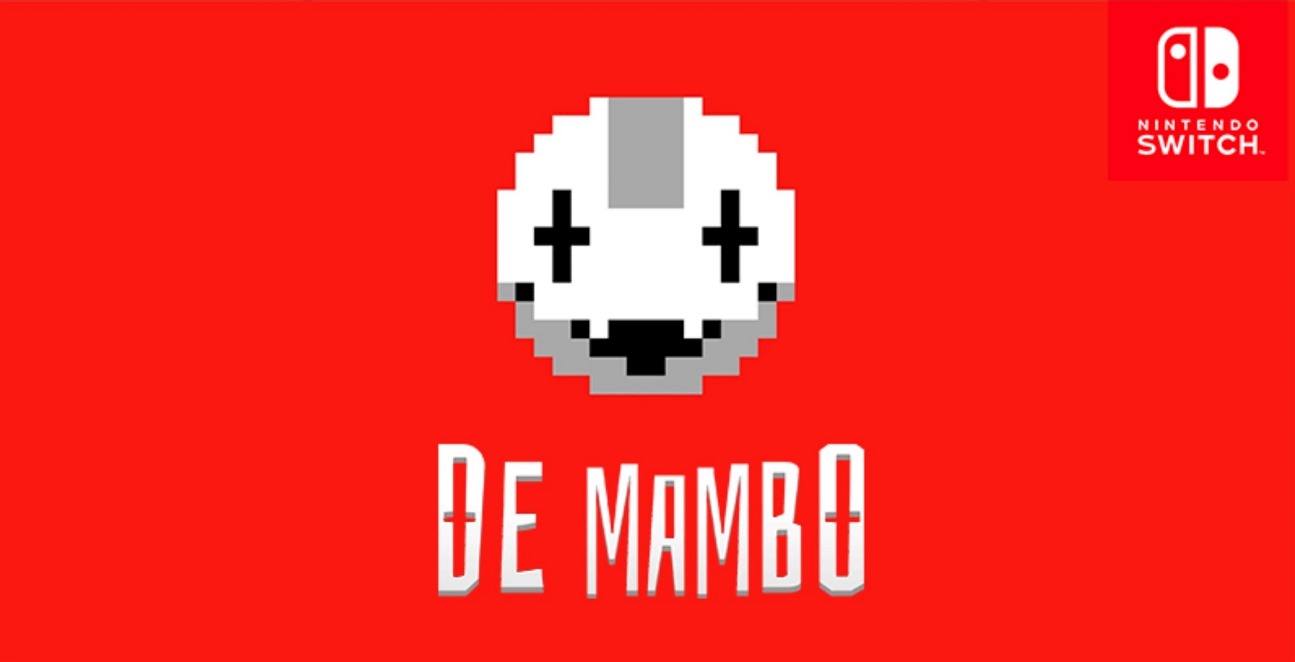 A number of new digital Switch games are out today, including De Mambo. Take a look at the official launch trailer below.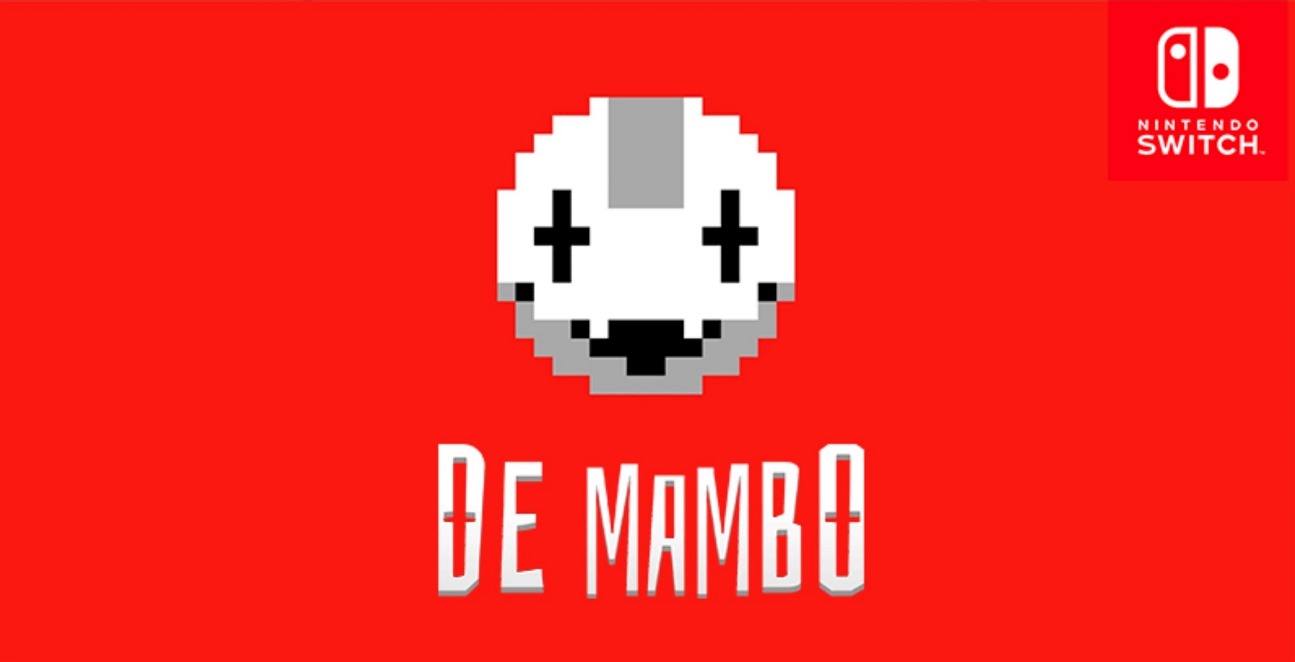 De Mambo is making its western debut on the Switch eShop next week. With that in mind, you can get a look at the game below with plenty of footage.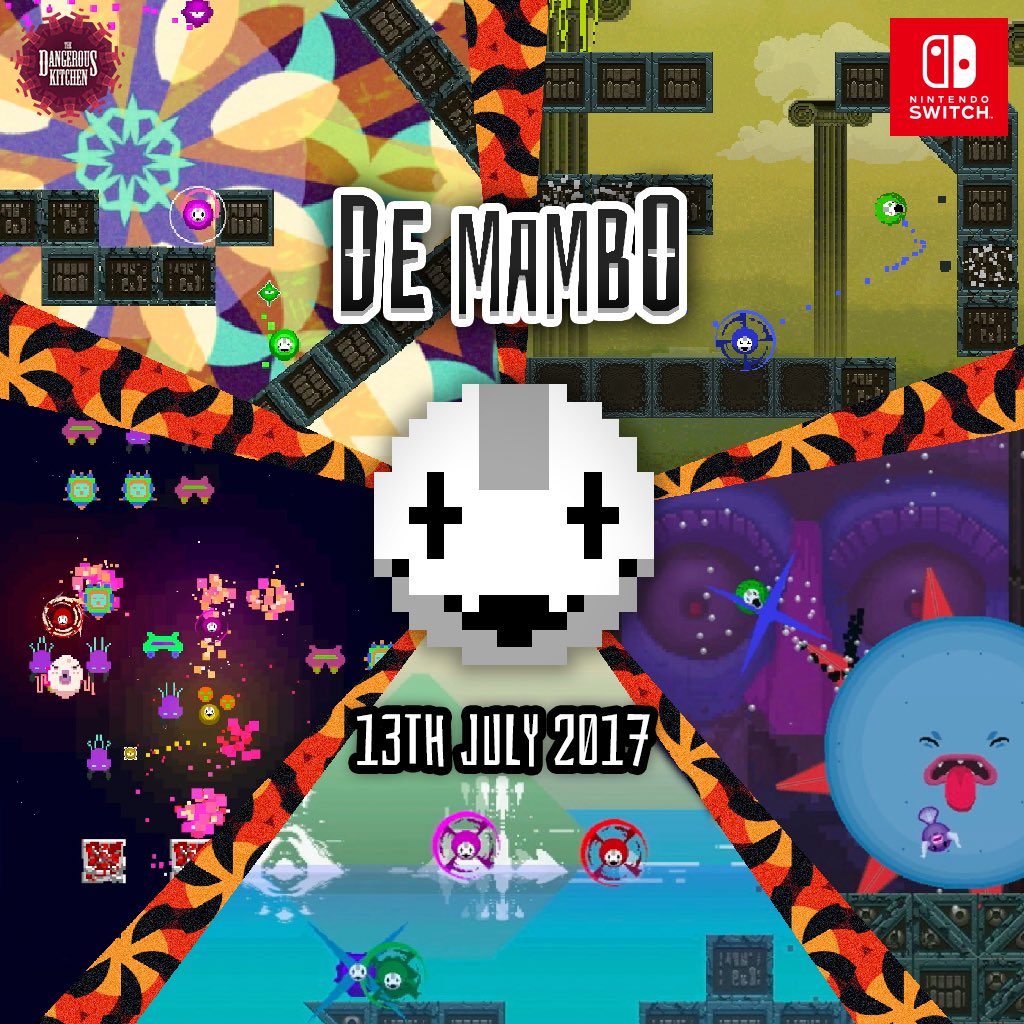 In Japan, De Mambo launched digitally for Switch last Thursday. The Dangerous Kitchen was originally hoping that it would be a worldwide launch, but the North American and European release was pushed back just slightly.
De Mambo is now on track to arrive in North America and Europe on July 13. The Dangerous Kitchen shared the news via the following brief tweet:
So… #DeMamboGame is now releasing on July 13th on #NintendoSwitch! Sorry for the confusion! #Gamedev #Indiedev pic.twitter.com/0EYOkHAqsK

— TheDangerousKitchen (@TDKitchen) July 4, 2017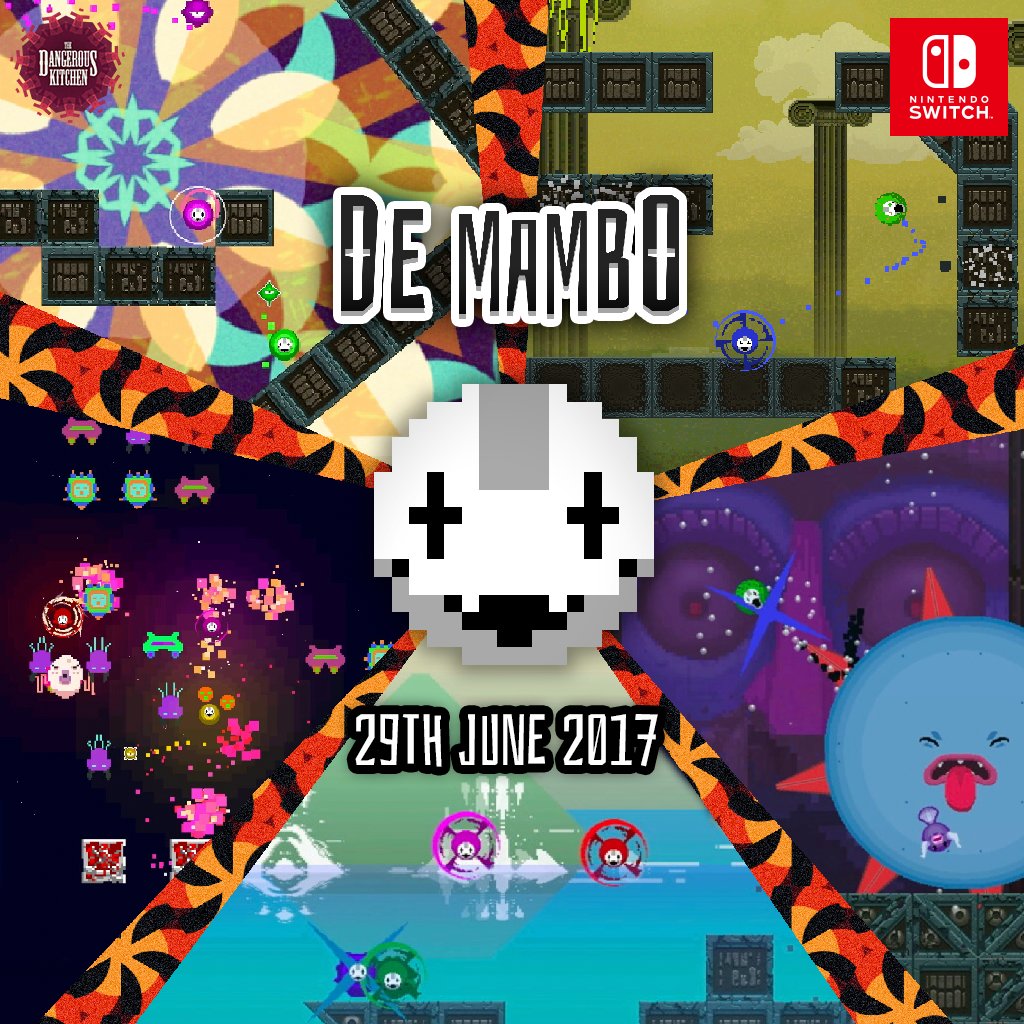 We'll have to wait a bit longer for it in the west, but De Mambo is out now in Japan on the Switche Shop. View a launch trailer below.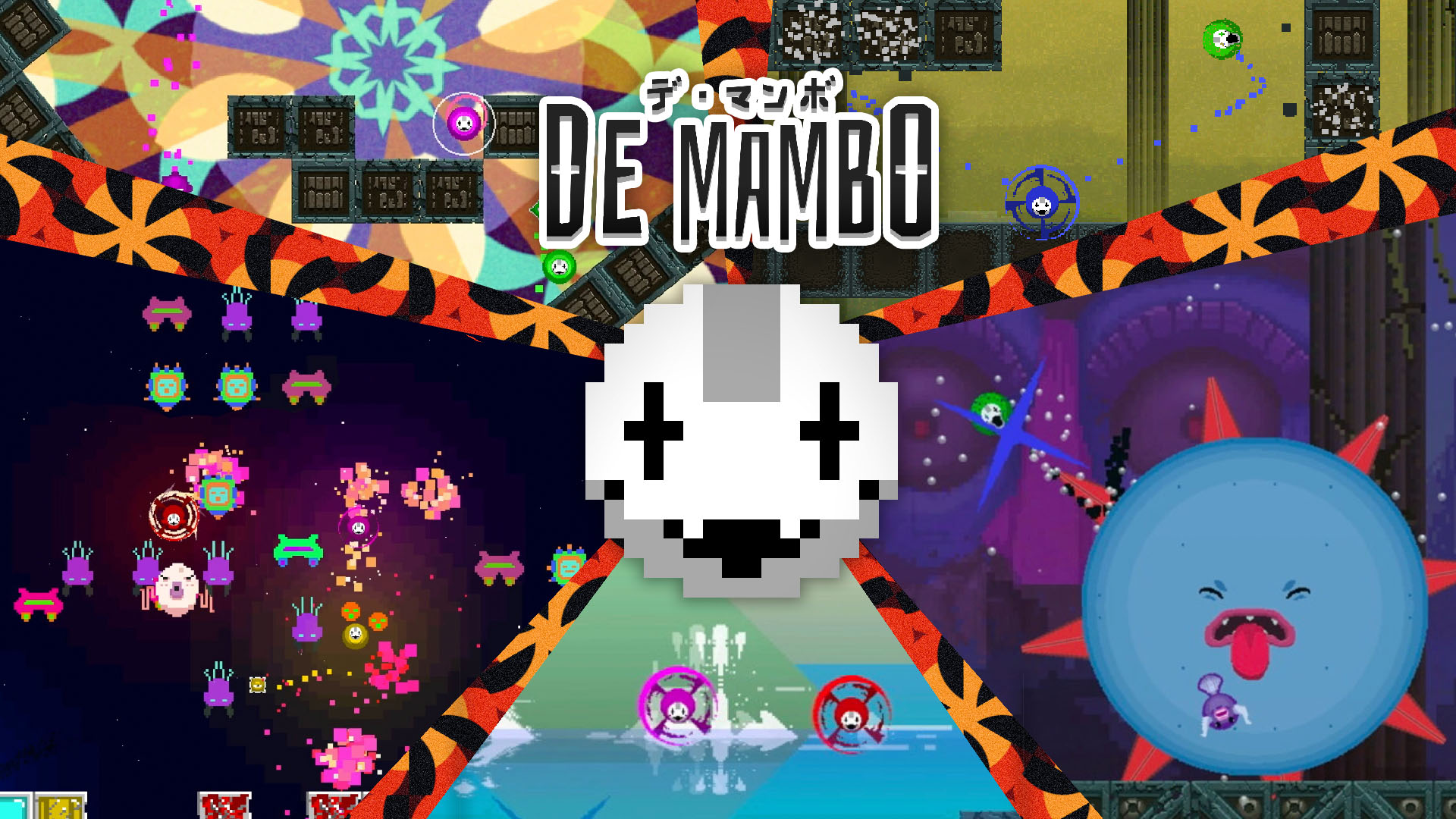 De Mambo, Vaccine, and PHOTON³ have just both released on the Japanese Switch eShop, and file sizes are in for each. De Mambo requires 547MB of free space. Vaccine is 372MB, and PHOTON³ is 173MB.
Source: Switch eShop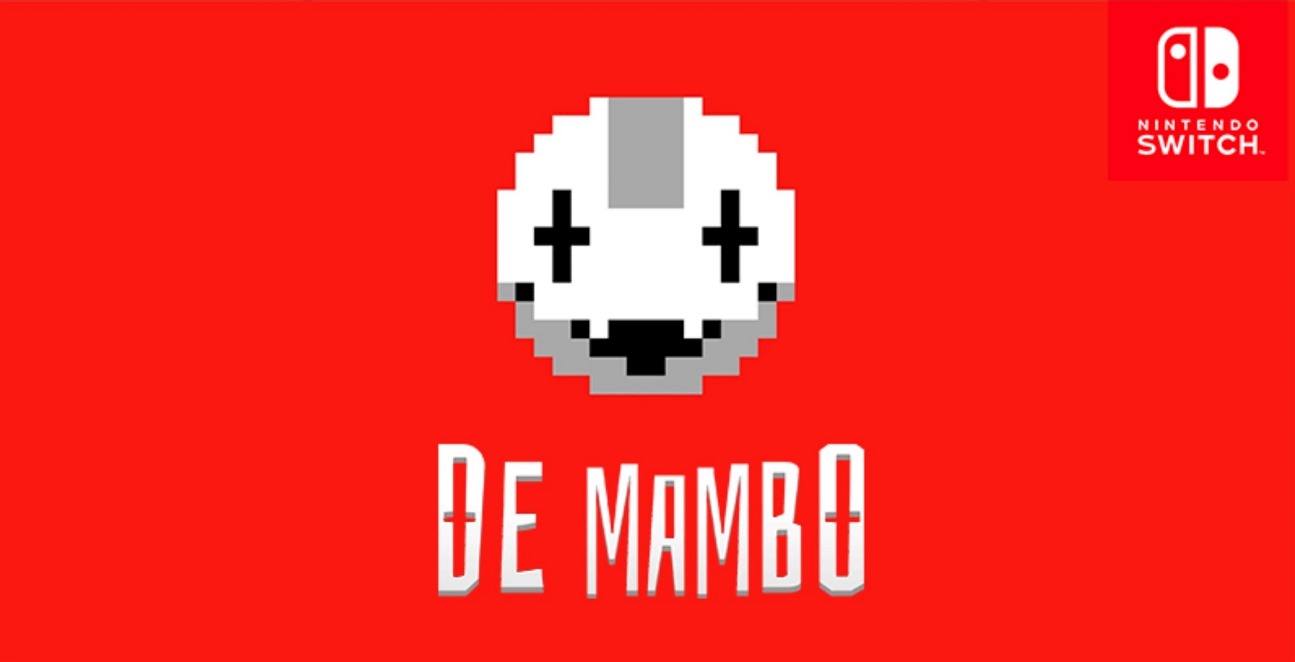 There's a little bit of uncertainty surrounding De Mambo's release date on Switch. It was originally scheduled for this Thursday in all territories, but the official eShop listing now shows a date of July 6. We should be finding out pretty soon if the week delay is happening.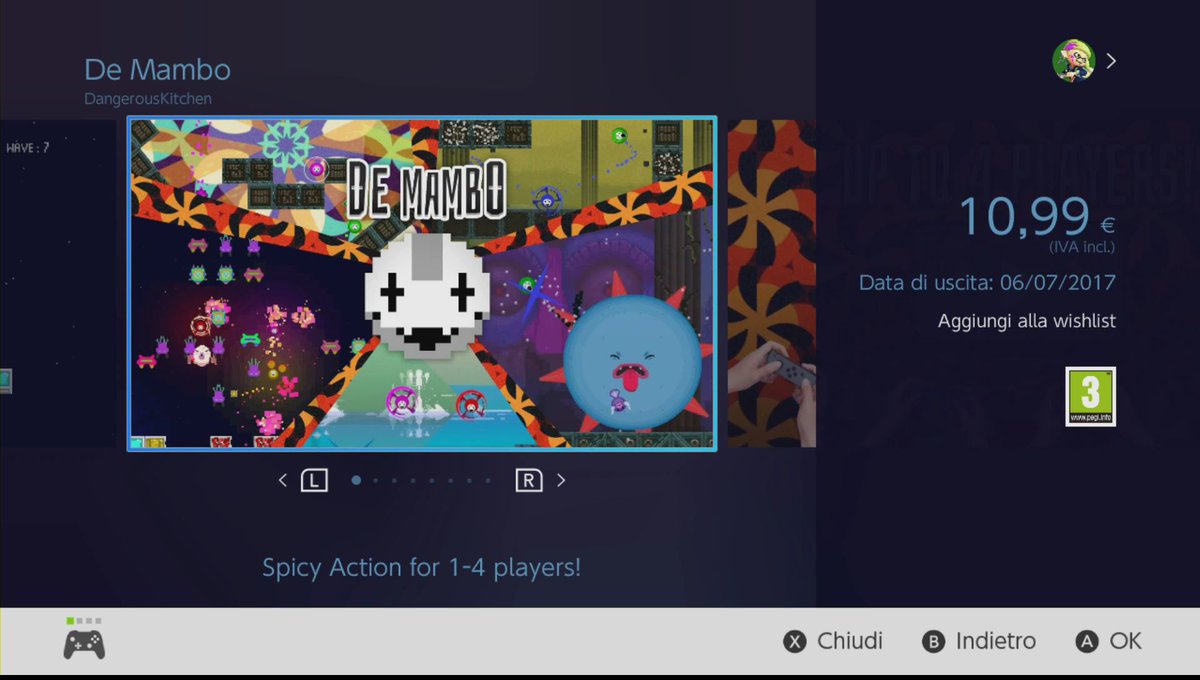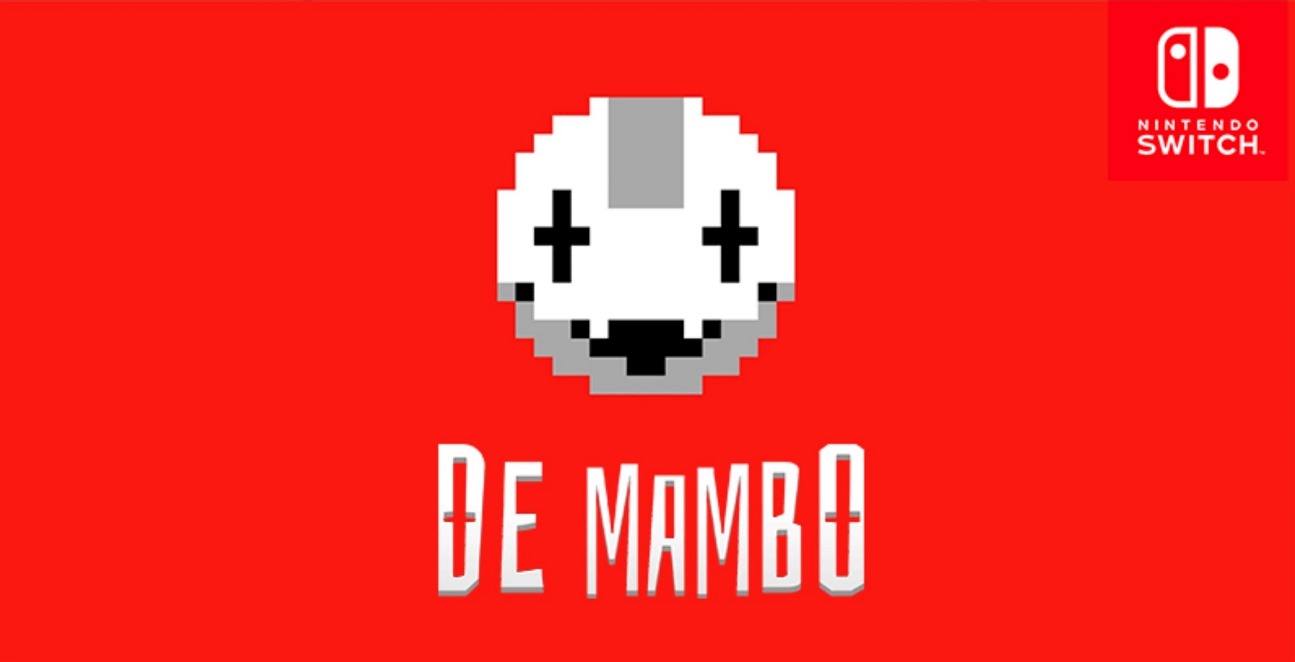 The Dangerous Kitchen will be putting out its new game De Mambo on the Switch eShop next Thursday. There's lots of footage in the video below with an hour of gameplay.