Dead by Daylight to introduce new Cursed Legacy DLC chapter in December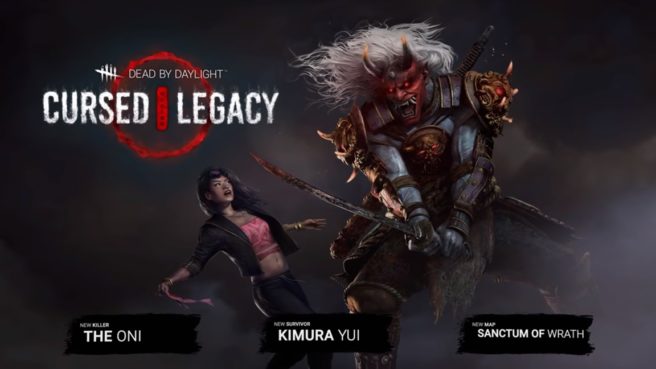 Behaviour Interactive today announced that it will release a new chapter, Cursed Legacy, for Dead by Daylight next month. It will feature the new killer Yamaoka Kazan, survivor Kimura Yui, and an exclusive cosmetic for her and a map, the Sanctum of Wrath.
Here's some additional information about the DLC, along with a trailer:
Cursed Legacy is closely linked to Shattered Bloodline, a chapter released in 2018. At the time, players were exploring the tale of the Spirit, Yamaoka Rin, a young girl murdered by her father. The new add-on tells the story of her ancestor, Yamaoka Kazan, a Samurai whose wrath ended up drawing the Entity's attention.

Heir to a famous Japanese swordsmanship school, he sought to surpass his reputation as a warrior by turning his back on honour and family and embarking on a dark pilgrimage of bloodlust. As he waged his personal war against self-proclaimed samurais, he was bestowed with the derogatory and despised nickname of Oni-Yamaoka, a reference to the hideous creature of legend. One day, he met his fate as his former victims took revenge on him. It drew the Entity's attention and he was deemed worthy of joining its world.

The new survivor, Kimura Yui, was one of the youngest motorcyclists to smash records in unsanctioned street races and the very prestigious Moto Grand Prix of Japan. Breaking with tradition and against her parents' wishes, she left her home to pursue her dreams and led a gang helping women in troubled situations. Until she found herself shanghaied into another endless race where crossing the finish line is a matter of life and death.
The Cursed Legacy chapter for Dead by Daylight launches December 3. It will cost $7.99.
Source: Behaviour Interactive PR
Leave a Reply