Death's Door announced for Switch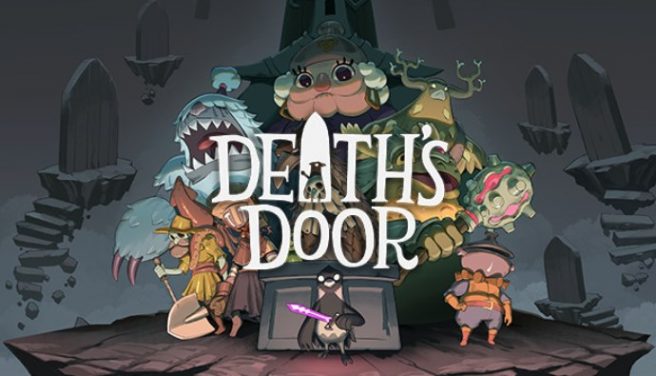 Death's Door is coming to Switch, publisher Devolver Digital and developer Acid Nerve just announced. The game will launch on November 23.
Death's Door, an action-adventure title, originally debuted back in July. It received a great deal of praise, and has been compared to games such as The Legend of Zelda and Demon's Souls.
In Death's Door, players will find themselves in "a quirky and curious world where Crows are in charge of collecting the souls of the dead." After their assigned soul is stolen, they'll need to "track down a desperate thief to a realm untouched by death – where creatures grow far past their expiry and overflow with greed and power." Everything is told as part of "a somber yet darkly comedic tale" where players will be "uncovering the truths behind the flow of souls, the role of the Crows and the origin of the Doors."
Combat is a big part of the experience. Melee weapons, arrows, and magic will all be at your disposal while taking on various beasts and demigods. Players can also customize character stats, master abilities, and obtain upgrades.
View a trailer for Death's Door below.
The game will be sold digitally for Switch via the eShop. For more on the title, access the official site here.
Source: Devolver Digital PR
Leave a Reply