Deiland: Pocket Planet Edition getting a physical release on Switch in Japan, pre-orders open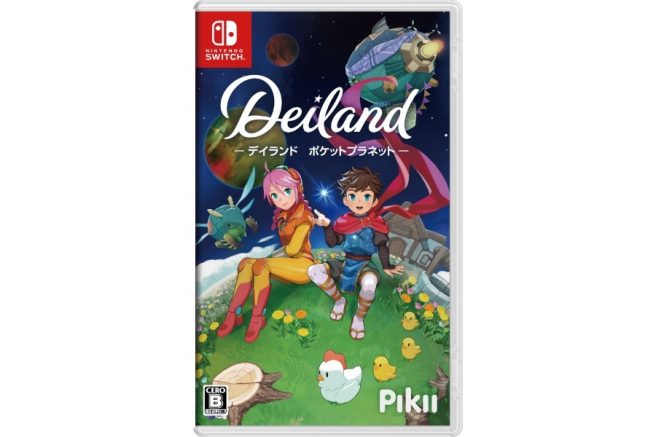 Deiland: Pocket Planet Edition never saw a physical release, but that'll be changing pretty soon.
Chibig originally brought the game to Switch in April 2021, though it was only made available digitally on the Switch eShop. However, it's now gearing up for its Japanese launch, and it turns out that a physical version will be happening. That's thanks to Pikii, a company that's in charge of the game in Japan.
Since Deiland: Pocket Planet Edition was already offered in Switch in English, that language support should be included in the new physical version. Also, we know that the console is region-free, so you can play the boxed copy without any issues.
Here's some information about Deiland: Pocket Planet Edition:
Deiland: Pocket Planet Edition is a relaxing farming adventure where you will have to take care of your tiny planet. Farm, craft and fight monsters to make your home a special place and help others with their quest.

Discover the story of Arco in this single-player experience, a tale about growing up, helping others and revealing the secrets that lie on the heart of your planet. We've crafted a relaxing game, with a strong narrative and a cast of diverse characters for you to meet.

– Customize your planet with trees, plants, crops, flowers or structures, and take care of your farm animals.
– Discover how the whole planet changes through Spring, Summer, Autumn and Winter. Each crop will only be available in the right seasons.
– Over 12 characters to meet and befriend.
– Day and night cycle that have an effect on the world with natural elements like meteor showers, storms, shooting stars, aurora borealis or hurricane winds.
– More than 100 quests to uncover the secrets that the heart of your planet holds.
– Play and relax. Smooth and cute graphics as well as relaxing soundtrack to ease up the bustling everyday routine.
You can pre-order the physical version of Deiland: Pocket Planet Edition here. It should release on June 30, 2022.
Leave a Reply