Destiny Connect launches teaser website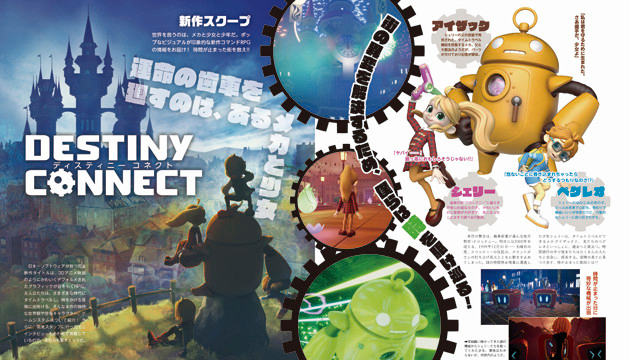 The recently announced Nippon Ichi Software RPG Destiny Connect created a teaser website to build anticipation for the game. In addition, pre-orders are live at several Japanese retailers and they include new information about the game. Here's what they reveal courtesy of a translation by Gematsu:
About

To you, who was once a child, and you, who will one day find someone precious.

Destiny Connect is a completely new RPG in development at Nippon Ichi Software.

The Twon of Clocknee and its People, Depicted in 3D Graphics

The graphics are full 3D. The goal was a sense of beauty and comfort only possible with deformed graphics. Players will control characters and explore Clocknee, a town with a nostalgic atmosphere, while advancing the story.

A Story of the Past, Future, and a Growing Cast of Characters

The protagonist is Sherry, a girl who lives in the suburban town of Clocknee. In order to figure out the mystery of the disaster that struck the town, Sherry and company will travel through time to fight against Clocknee's crisis. Sherry and company will travel between the past and future, encounter various characters, and grow.

Power-Up Isaac with Form Changes and Modifications

Isaac is a robot that travels with Sherry and company. Players can power up his abilities by setting components called gears. Additionally, by changing forms, Isaac's battle style will drastically change, so choose a form based on the enemy's disposition and exhibit Isaac's power to your heart's content.
Destiny Connect launches February 28 on Switch.
Leave a Reply