Dangen Entertainment bringing Devil Engine, Astalon: Tears of the Earth, Renaine to Switch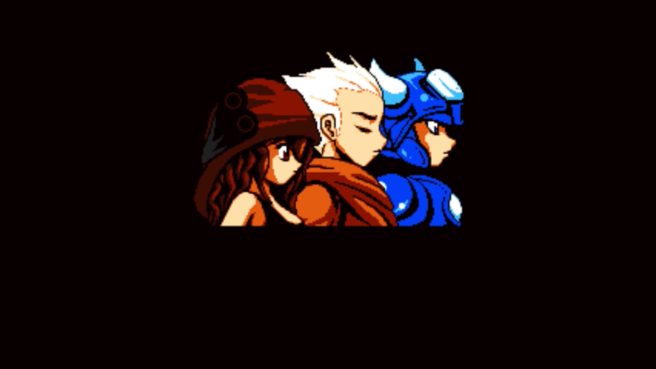 Dangen Entertainment has announced that it will publish two new games on Switch. Devil Engine, along with Astalon: Tears of the Earth, will both be released on the eShop.
Devil Engine is a side-scrolling shooter while Astalon: Tears of the Earth is a 2D action game and Renaine is a platformer. We have more details and trailers for both projects below.
Devil Engine
A last ditch effort to destroy what was once to be our savior. A final mission to eliminate a disastrous future. A single ship against Earth's entire military. The Andraste is the only hope to defeat…the Devil Engine.
Astalon: Tears of the Earth
Three explorers wander through a post-apocalyptic desert to find a way to save the people in their village. A dark, twisted tower has been pushed up from the depths of the Earth… but does it hold the answers they seek?

Astalon: Tears Of The Earth is LABS Works' love letter to the games of the 80s, but what may seem like a simple action-platformer has several surprises under the hood!

Use the unique skills and personalities of three different characters to explore an evil tower. Defeat terrible monsters, find powerful items, and solve puzzles, reaching new heights in the tower with every attempt. Strengthen your party and change the rules by embracing death… and discover the countless secrets of the world of Astalon!
Renaine
Renaine is a charming and colorful high paced platformer all about overcoming failure as Aine, the Phoenix Knight, on her quest to defeat an invincible dragon and avenge her friend, Ren. Hop, Bop, and Roll through the charming world of Lineria as you learn new skills and collect powerful emblems that upgrade your knight in unique ways. Emblems give tons of customization options that can completely change how the game is played from adding a combo meter to discovering the wonders of compound interest.

The music of Renaine is a jazzy hybrid of east and western influences with several collaborators from around the globe offering a unique twist. From hip hop to anime-inspired rock, we are collaborating with artists such as Substantial (Nujabes) and Kevin Penkin (Made in Abyss). Renaine has some of the most unique and high level talent ever assembled on an indie game OST ever.
Leave a Reply