Dialga event now live on Pokémon Shuffle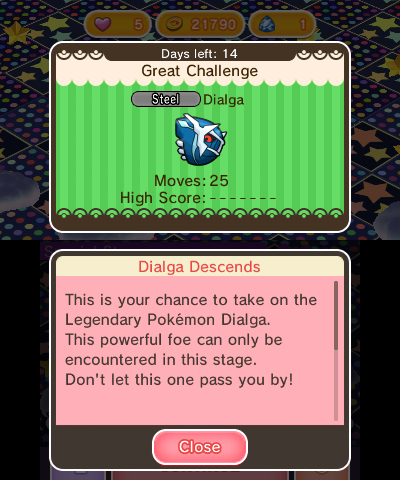 A new event stage for Dialga is now available on Pokémon Shuffle! This new challenge to catch the legendary Pokémon from Pokémon Diamond will run from today until June 29th.
As usual with these events, be sure to Check In to download the new patch, Version 1.2.3, and update your game to gain access to this event. Good luck, trainers!
Leave a Reply