Digimon World: Next Order announced for Switch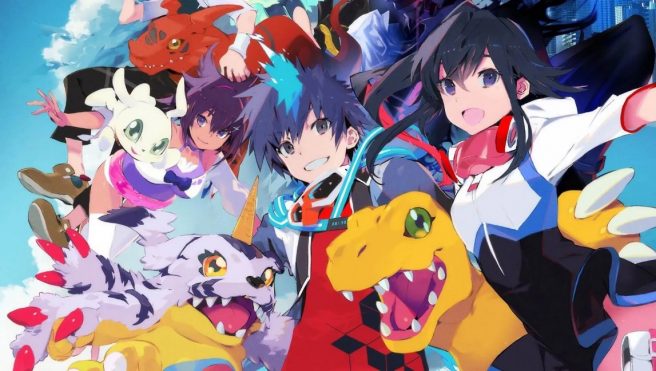 Original (10/18): Bandai Namco is bringing Digimon World: Next Order International Edition to Switch, it's been revealed. A release is planned for February 22, 2023 in Japan.
Digimon World: Next Order first released for the PS Vita in 2016, which only came out in Japan. Bandai Namco followed up with a PS4 version the following year that received a worldwide release. This marks the first time the game will be available on a Nintendo system.
Digimon World: Next Order International Edition is an RPG made by B.B. Studio. For the Switch release, there'll be a new Beginner Mode and a new "run" feature.
Here's an overview of the game:
Welcome back to the Digital World! An all new adventure & story awaits! The Digital world is in despair. Machinedramons are running rampant and causing utter chaos… the Digital World needs your help! Recruit faithful Digimon companions and meet friends along the way to help you on this epic journey.

Key Features

– Over 200 Digimon from the animated series!
– For the first time ever in the series, explore the Digital World with not one, but TWO Digimon partners!
– Your success in battles & the growth 0of your partners is totally dependent on you: raise, train, feed, etc. in real-time to form strong bonds with your companions. Every interaction & activity matters!
– Evolved AI Battle System: strong bonds with your partners is key – train your Digimon to excel in AI battles on their own. Cooperation & synchronization between your partners and their feelings will increase your chances of winning. Shout commands and cheer them to victory!
We've included a trailer for the title below.
Bandai Namco will likely be making an announcement for the west soon – stay tuned for news on that front.
---
Update (10/20): Bandai Namco has now made the official announcement. In North America and Europe, the game will simply be known as Digimon World: Next Order – no International Edition. Once again, the worldwide release is planned for February 2023.
Here's a trailer:
Leave a Reply