Disney Speedstorm reveals Baloo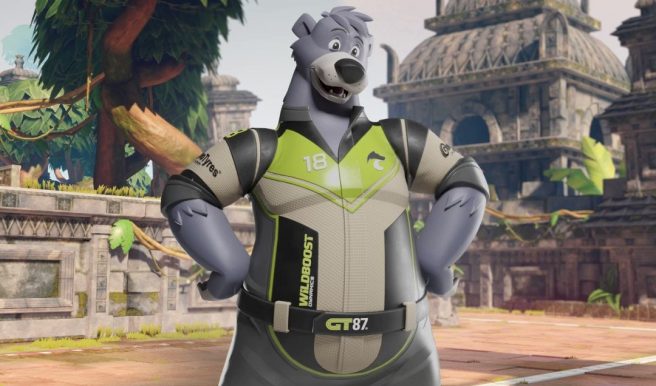 Another new character has been confirmed for Disney Speedstorm, with Gameloft revealing within the last week that Baloo will be joining the game.
Fans will recognize Baloo from The Jungle Book. In the game, he's categorized as a Brawler.
If you're interested in learning more about Disney Speedstorm, read the following overview:
Anyone can pick up and play Disney Speedstorm but mastering skills and techniques like timing your nitro boosts, precisely drifting around corners, and adapting to dynamic track environments are crucial to dominating each race.

Pick your racer and speed through action-packed tracks solo, or challenge friends in local and remote multiplayer modes. You can even face off with players from around the globe to become an online legend.

Start your engine in environments inspired by some of your favorite Disney and Pixar films. From the docks of Pirates of the Caribbean's Pirates Island track to the wilds of The Jungle Book's Jungle Ruins map, and even racing on the Great Wall of China itself from Mulan or the Scare Floor from Monsters, Inc., you can experience these worlds from a fresh, exciting perspective geared specifically for racing!

Choose your favorite racer's suit, a flashy kart livery, and show off stylish wheels and wings — all of this and more is possible with the extensive customization features in the game!

The action never slows down thanks to fresh seasonal content always around the corner. New Disney and Pixar racers will be added regularly, bringing special skills for you to master (or overcome), and unique tracks will be created often, to pump fresh strategy into the mix. Support characters, environments, customization options, and collectables will also drop in regularly, so there's always more to experience.
Several other characters have been confirmed for Disney Speedstorm outside of Baloo. Last month, Elizabeth Swann was announced. Mulan, Mickey Mouse, Sulley, and the Beast are among the other roster participants. We'll be hearing more about additional characters soon.
Disney Speedstorm arrives on Switch this summer, and Gameloft will be announcing a specific date in the near future. Access the official website here and pre-register to be among the first to play the game.
Leave a Reply