Disney Speedstorm reveals Regulated Multiplayer mode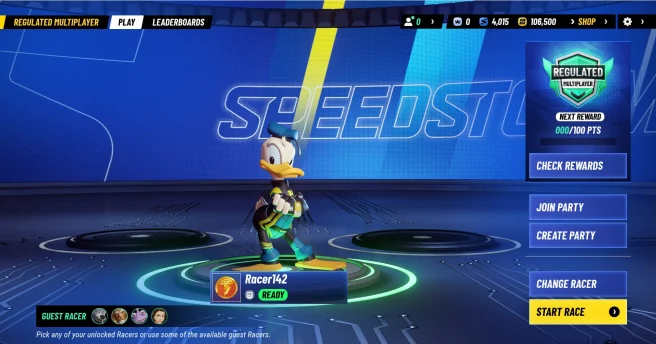 Gameloft has shared details about a new Regulated Multiplayer mode planned for Disney Speedstorm.
Those who have had access to closed beta expressed interest in a mode that was all about skill and not about how much racers have been upgraded. Thankfully, this is where Regulated Multiplayer comes in. The mode will be continually developed in the future, but we have some early information.
These types of matches are similar to Ranked Multiplayer, albeit with key differences. There'll be one Regulated Multiplayer event active at any one time while early access is happening. Also, while you will be able to play with any of your previously unlocked racers, the events will have some "Guest Racers" available so that you can try out characters you may not have unlocked.
When you're in Disney Speedstorm's Regulated Multiplayer, all racers are set to the exact same Upgrade Level, all racers are set to the exact same Star Level, and crews are not active (can still customize your racer and kart appearances). Essentially, Gameloft is going for a more even playing field.
Regulated Multiplayer eliminates Ranks and Leagues. Additionally, Score Points are placed with Regulated Multiplayer Points earned by completing races, and your position determines how much you receive. Points can then be used to reach milestones and obtain rewards like Multiplayer Coins and cosmetics. Also note that Regulated Multiplayer events are not tied to a Season like Ranked Multiplayer, meaning that when an event ends, your Regulated Multiplayer Points are reset to zero.
Matchmaking is based on your current Regulated Multiplayer Points total. The system will always try to match you with players with a similar Regulated Multiplayer Points total.
Disney Speedstorm launches for Switch on April 18, 2023.
Leave a Reply