Disney Speedstorm shows new Beauty and the Beast-inspired track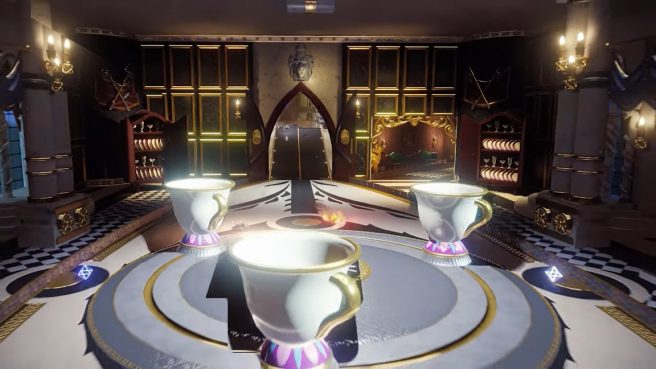 Gameloft is continuing its slow rollout of information for Disney Speedstorm, and has recently provided a look at a never-before-seen Beauty and the Beast-inspired track. As you would expect, it's quite recognizable thanks to things like teacups.
This is the latest course revealed for the game. We've previously seen Pirates Island from Pirates of the Caribbean, Jungle Ruins from The Jungle Book, a Monsters Inc. track, and another for Mount Olympus from Hercules, which has the Zeus Circuit, and Ares Circuit.
Here's a look at the Beauty and the Beast-inspired track in Disney Speedstorm:
There's still much to be learned about Disney Speedstorm, including the final roster. Last month, Mowgli was confirmed for the game. Gameloft previously announced Baloo as well. We've also heard about Elizabeth Swann as well as Mulan, Mickey Mouse, Sulley, and the Beast. Stay tuned for additional reveals concerning the lineup of playable characters and tracks.
Disney Speedstorm is due out on Switch this summer as a free-to-play game. You can visit the official website and pre-register here.
Leave a Reply