Dodge Club Party heading to the Wii U eShop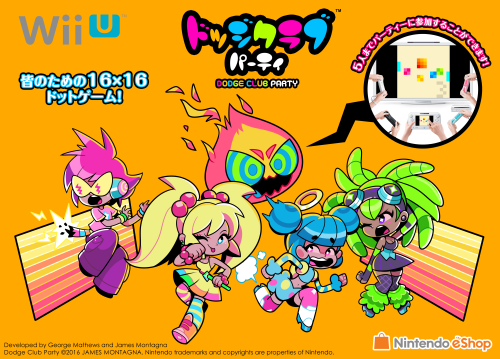 James Montagna, who previously brought Dot Arcade to the Wii U eShop, has another game coming to the system soon. Dodge Club Party could be out in North America as early as March for $1.99.
Here's a brief overview of the game:
"Dodge Club Party on Wii U is a frantic multiplayer free-for-all in an impressively micro 16×16 pixel arena! Gather your friends and dodge the fireball together! Will you mischievously sabotage other players to be the last one standing? Or perhaps you can all work as a team for the highest score of the night! Once the fireball is loose, anything goes!"
Dodge Club Party will also feature a 5-player multiplayer mode that takes advantage of the Wii U GamePad.
Leave a Reply