Dodgeball party game OddBallers coming to Switch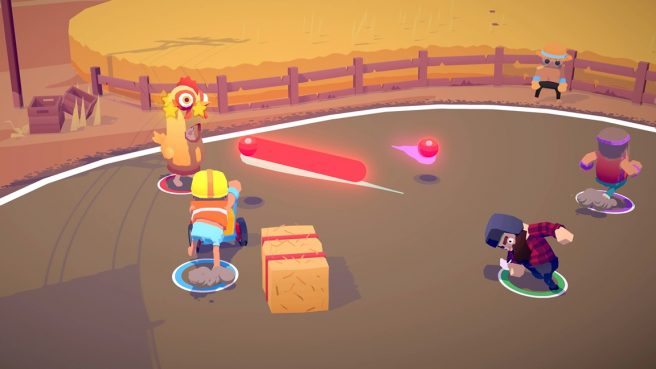 The party game OddBallers will soon be making its way to Switch, publisher Ubisoft and developer Game Swing have announced. It will launch on March 24, 2022.
OddBallers has players dodging, blocking, and throwing items including balls, chickens, and cacti. The core gameplay loop involves going to different arenas, playing and winning minigames, and earning medals. There are three unique environments with over thirty arenas and lots of minigames. Environmental hazards come into play with electric fences, explosive gas tanks, and tennis ball launchers that can be used to take out opponents.
As for minigames, expect to see some classics such as last-one-standing battles, though there are also some zany ones like competitions to see who can shave sheep with a lawnmower or knock people out with fish to play a trumpet.
OddBallers features full multiplayer support as the game is compatible with up to six players both locally and online on Switch. Additionally, it's possible to unlock rewards and customize OddBallers in the game with hundreds of different accessories, outfits, haircuts, and more.
We don't have a trailer quite yet, but we've included a screenshot showing what the game looks like above.
OddBallers will be sold digitally for Switch as an eShop download.
Leave a Reply