Doom updated with Deathless WAD add-on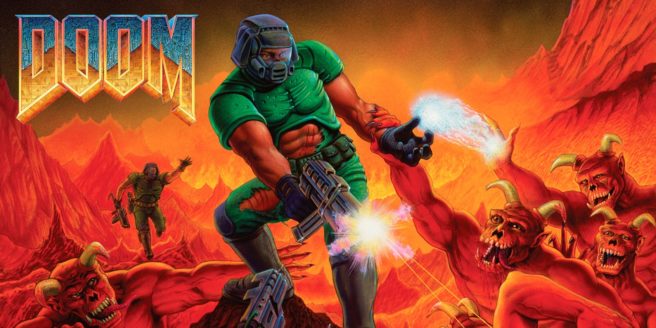 The first Doom game has been updated on Switch, allowing players to access the Deathless add-on. The WAD was created by DoomWorld Cacoward Lifetime Achievement recipient James Paddock.
Here's a bit of additional information:
If the name sounds familiar, James Paddock is just as skilled on the MIDI as he is at making WADS – Jimmy provided the original soundtrack for John Romero's SIGIL, alongside many other credits comprising an impressive list in the DOOM Wiki profile.

Also notable about our latest Add-On release is that Jimmy whipped up this bad boy in just a single month. The results? Over 25 fast, punchy levels offering a fair challenge and pure fun – no filler!

Learn more about Deathless via its DoomWorld entry and take this WAD out for a spin yourself by downloading it direct from the Main Menu of our re-release of DOOM (1993).
Other add-ons for Doom include Sigil, TNT Evilution, The Plutonia Experiment, and No End in Sight.
Leave a Reply