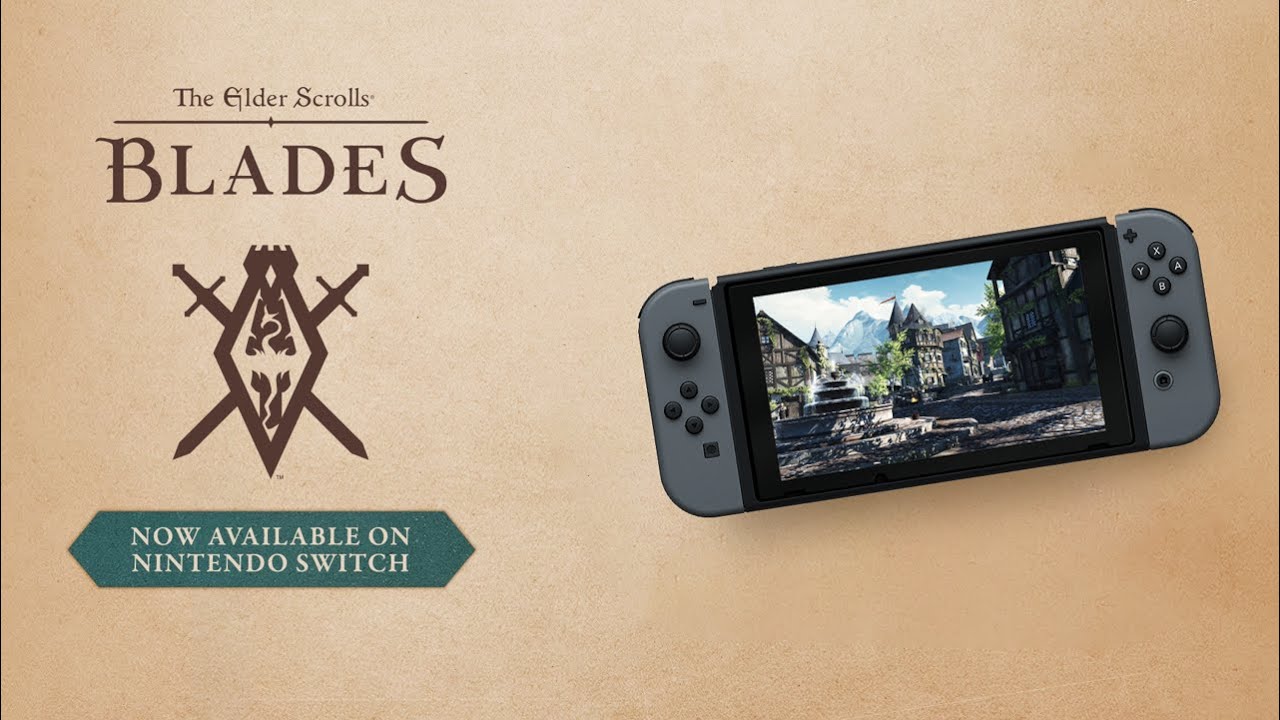 Bethesda has introduced a major 1.9.0 patch for The Elder Scrolls: Blades. The update includes a Quest Menu in place of the Quest Map, new event quests, the Dark Seducers, seasons, improvements, and bug fixes.
Below are the full patch notes: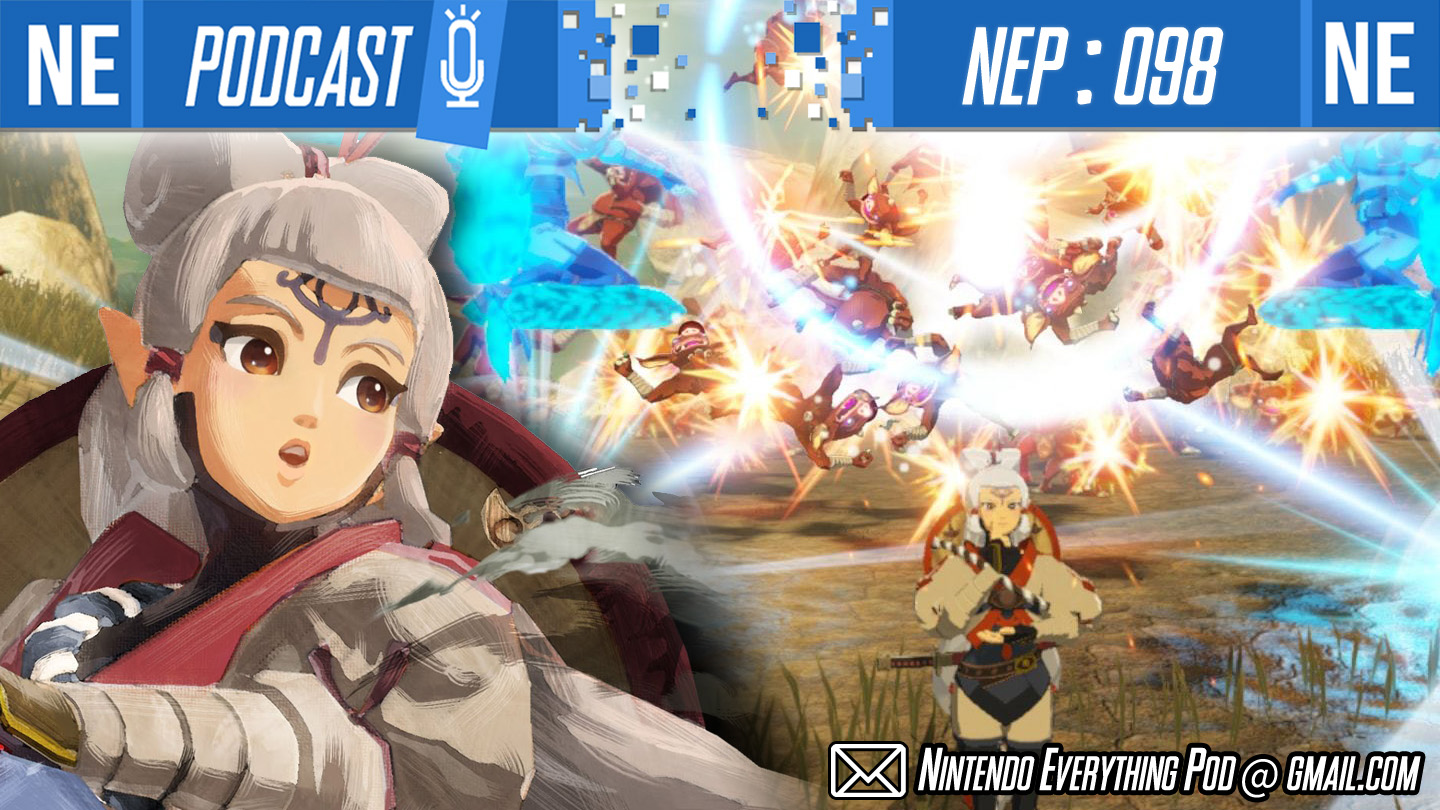 This week on Nintendo Everything Podcast, Tokyo Game Show 2020 is in full swing and we aim to be your go-to Nintendo podcast of two friends yelling at each other. Age of Calamity and Monster Hunter: Rise are really doing it for us – especially Hyrule Warriors Impa. But until those games come out, we've got the big Halloween Animal Crossing update. Also, a mega-corporation buying a developer/publisher that has no problems developing/publishing on their own is never good for consumers.
Check out links and timestamps below and come hang out.
If you're enjoying NEP, please consider giving us a 5-star review on Apple Podcasts and share us with a friend. It's incredibly helpful in getting us exposed to new listeners through algorithms, so we would greatly appreciate your help. Thank you for listening!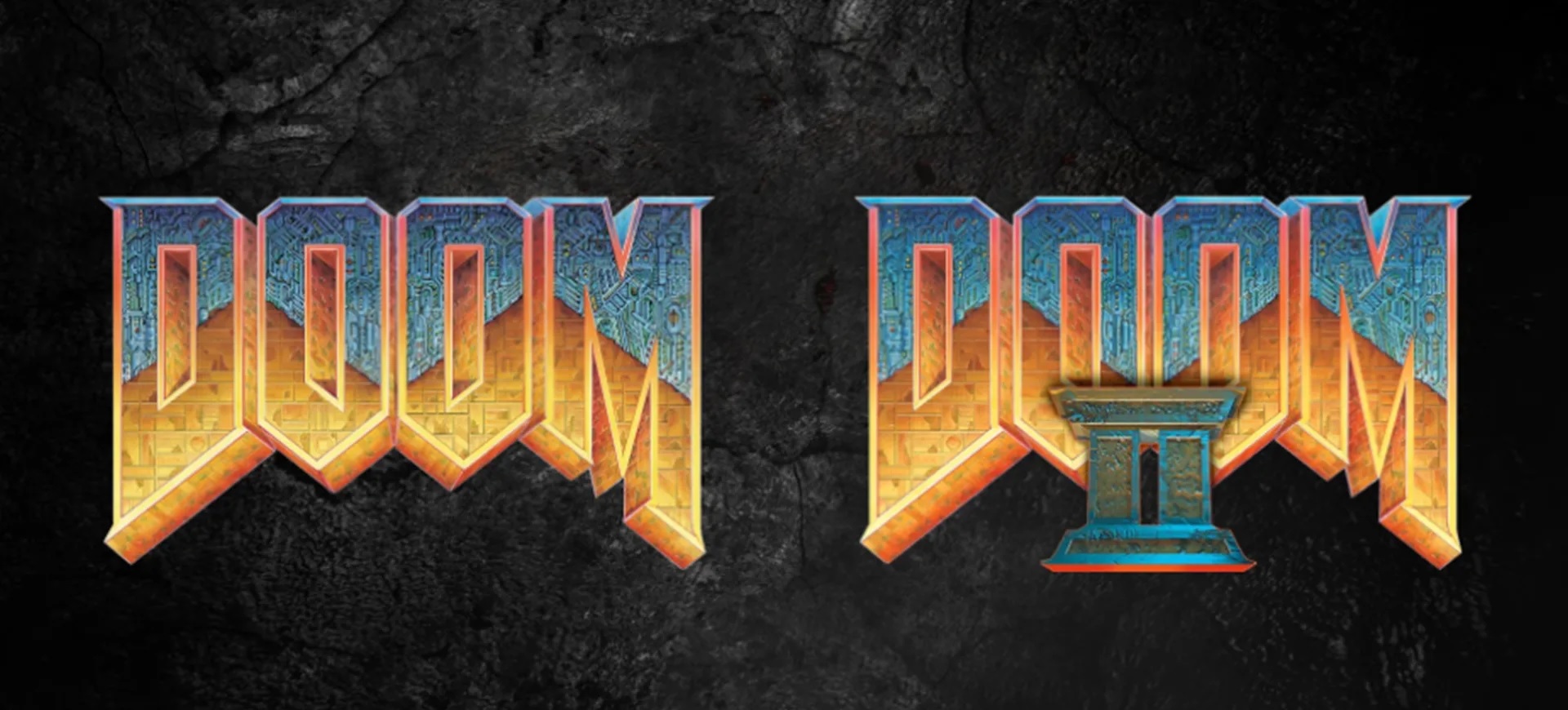 The classic Doom and Doom II releases have continued to receive add-ons since their original launch. Another one was made available this week: REKKR.
Here's a brief introduction from Bethesda: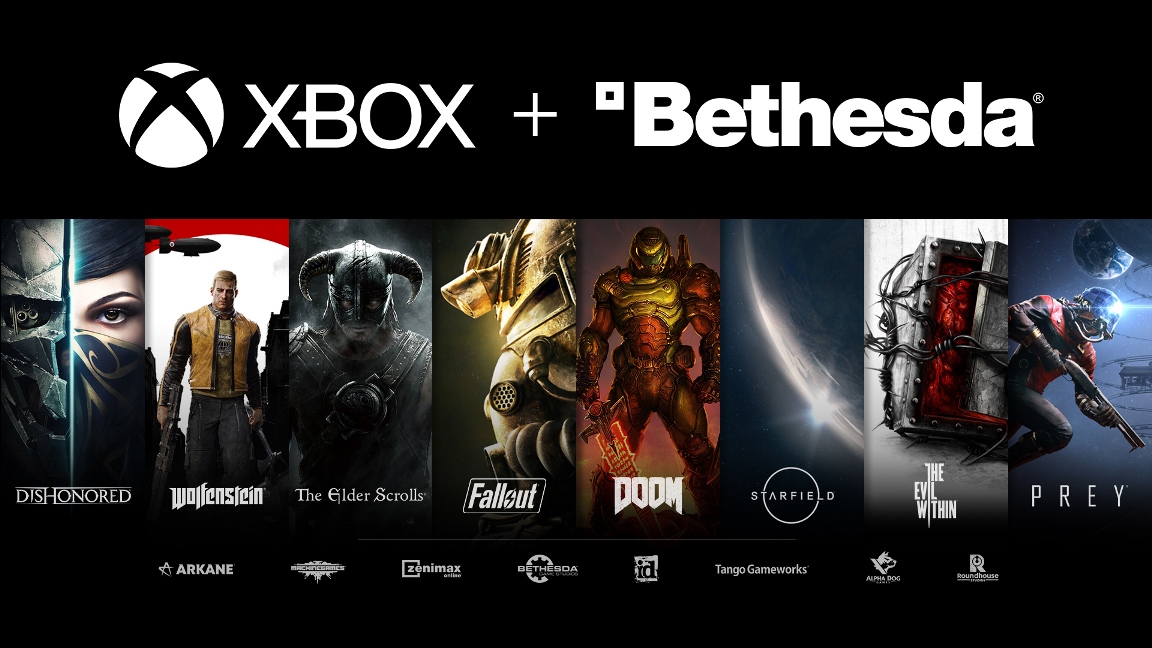 Microsoft announced today that it has acquired ZeniMax Media, the parent company of Bethesda Softworks. What might that mean for Switch owners? Potentially, not much.
Bethesda finally started to support a Nintendo console in Switch with the likes of The Elder Scrolls V: Skyrim, Doom, Wolfenstein, and more. Doom Eternal was also previously announced for the system, but it doesn't have a release date. The question now is whether there will be future support. Xbox boss Phil Spencer did tell Bloomberg that Microsoft will decide on whether to launch Bethesda games on "other consoles" outside of Xbox "on a case by case basis."
Microsoft has also confirmed that it is honoring any other agreements made prior to the acquisition. Based on that, as well as the company's support for Switch with games such as Minecraft and Ori, we should still at least be getting Doom Eternal on Switch.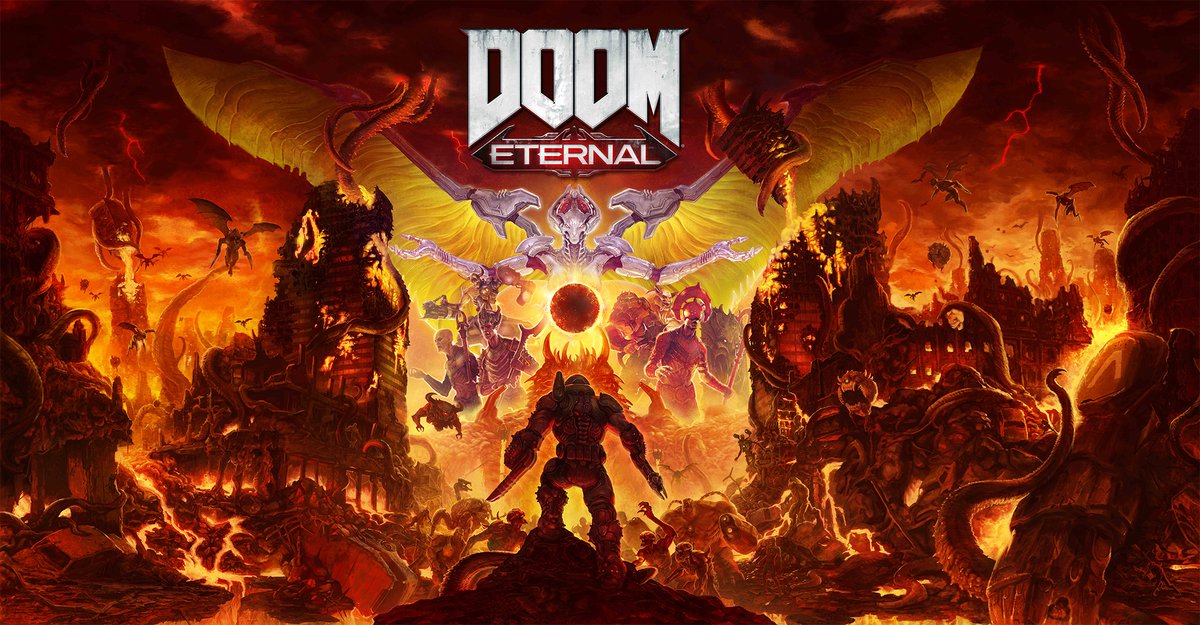 Although it launched about half a year ago, Switch fans are still waiting for the release of Doom Eternal. We still don't have any sort of idea as to when it's launching on the console, but the good news is that things are coming along.
During a session for PAX Online x EGX Digital, Doom Eternal executive producer Marty Stratton provided a status update. The Switch version is said to be "very close," and Stratton noted how "we're trying to be very uncompromising with what it needs to be because there's a high demand for it." He added that it'll be shown "in the not too distant future."
Stratton's full words: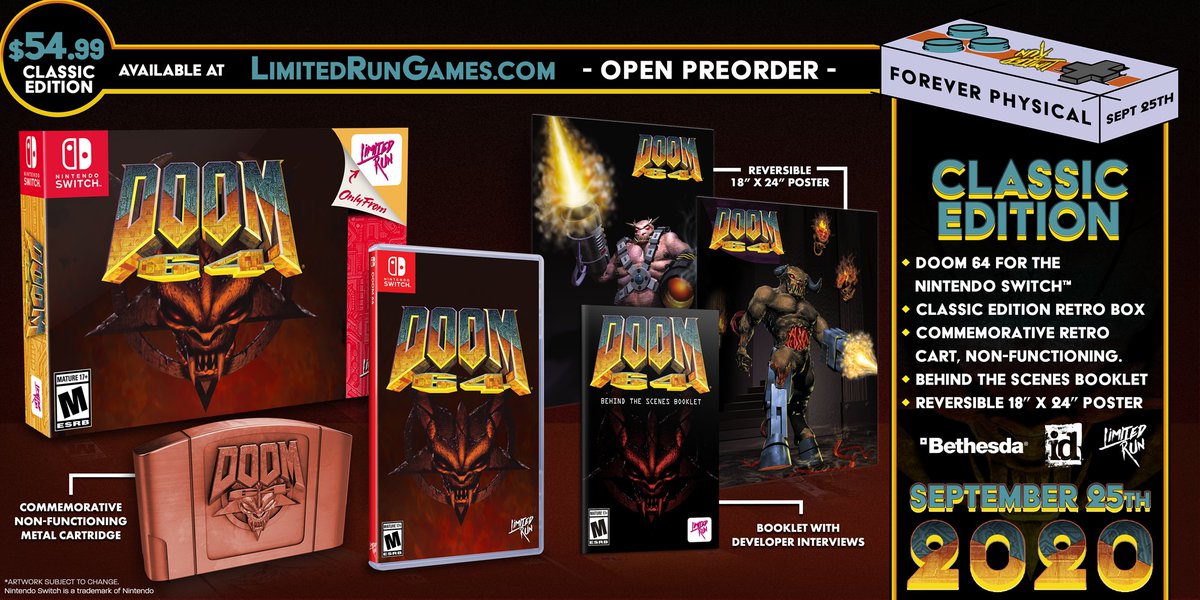 Limited Run Games has announced that it has teamed up with Bethesda to produce physical versions for Doom 64 on Switch.
Aside from a standard copy, fans will be able to purchase a Classic Edition. The latter version includes goodies like a commemorative N64 cart and double-sided poster.
Pre-orders open on September 25 at 7 AM PT / 10 AM ET. You'll be able to reserve a copy on Limited Run Games' website.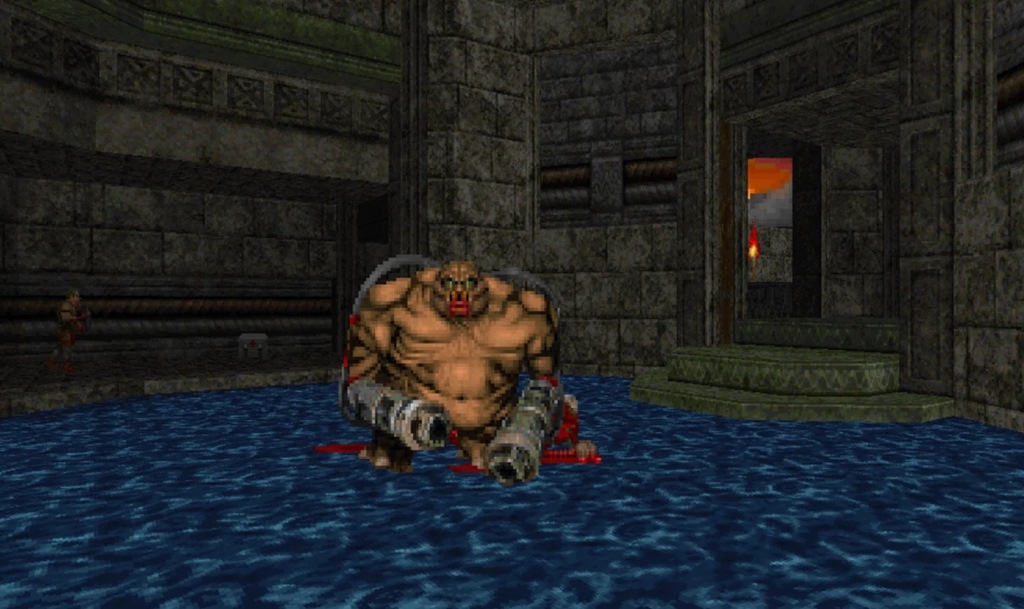 Bethesda has rolled out the latest add-on for the re-release of Doom II on Switch. Players can now experience BTSX, Episode 2, which originally debuted in 2014.
Here's a bit of information about BTSX, Episode 2: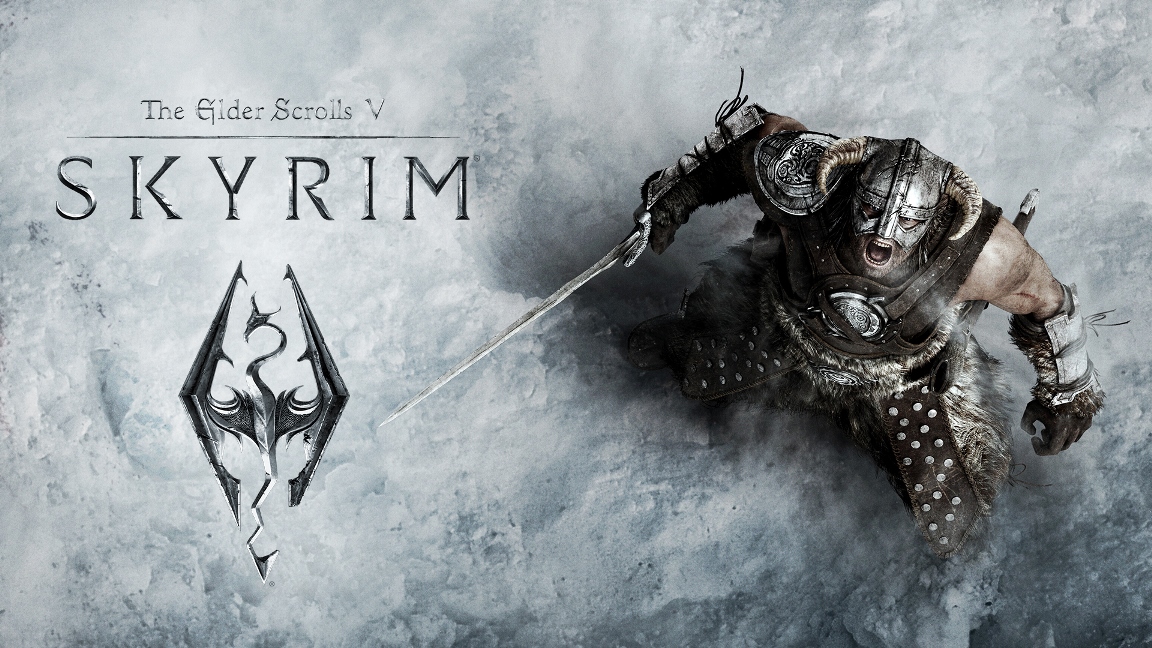 Bethesda has put its slate of games on sale for Switch as part of QuakeCon 2020. Fans can save on various Doom and Wolfenstein titles in addition to The Elder Scrolls V: Skyrim.
Here's the full lineup: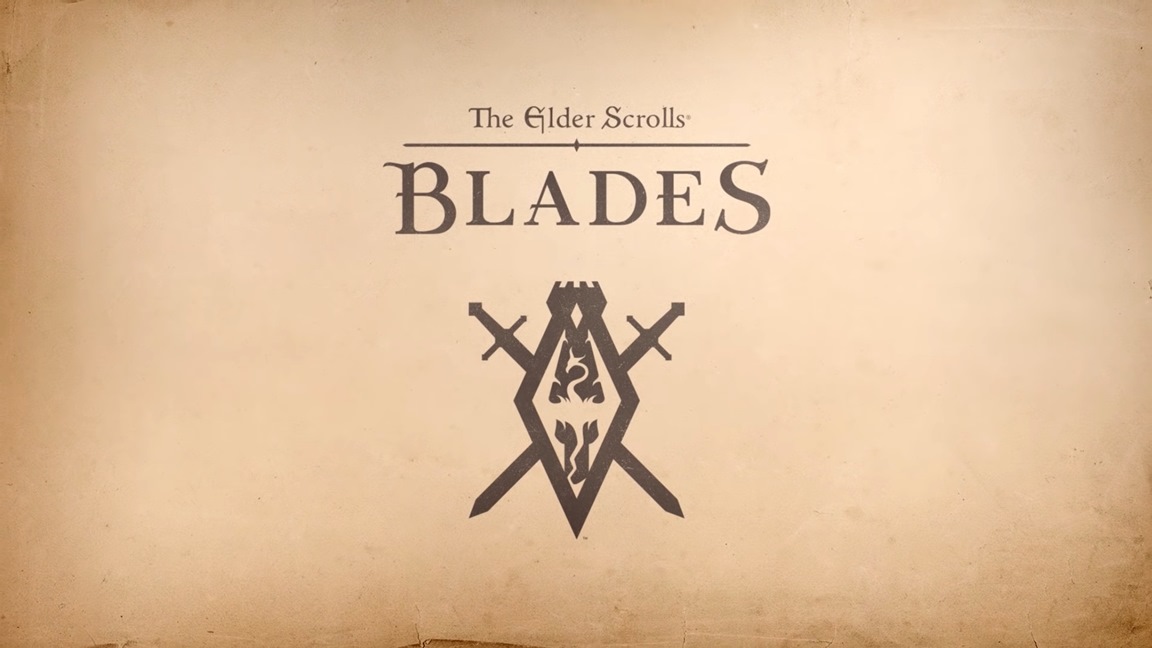 The Elder Scrolls: Blades was updated on Switch this week to version 1.8. Bethesda has implemented event quests, the Sigil Shop, improvements, and bug fixes.
Below are the full patch notes: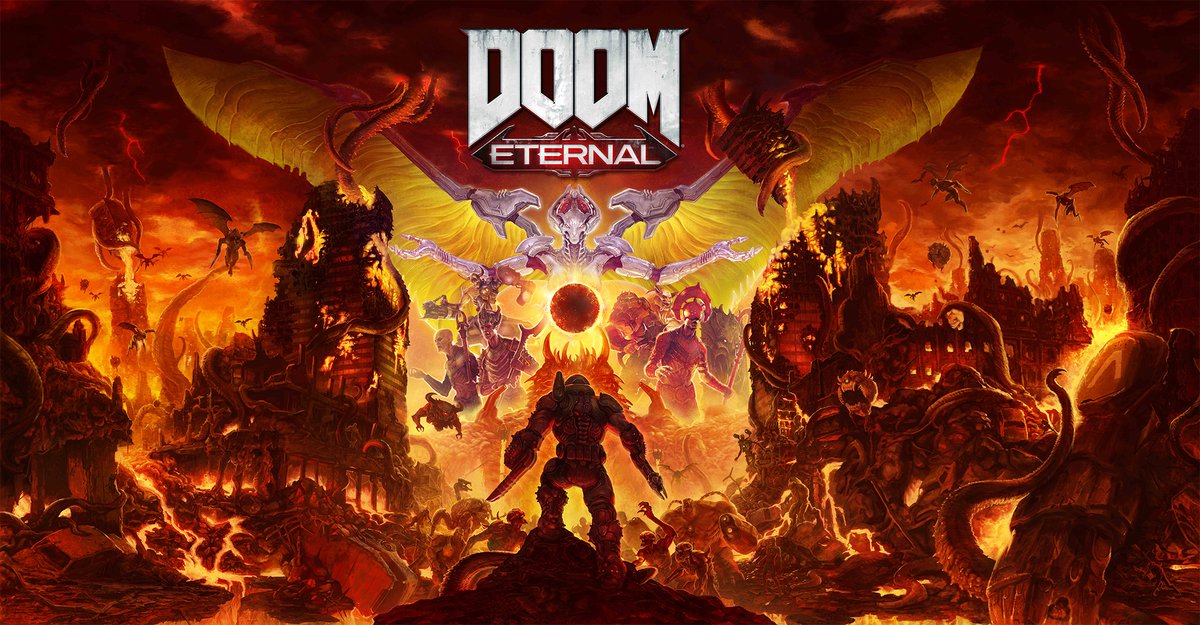 Following a panel at Gamelab Live 2020, Gamereactor spoke with Doom Eternal developers Marty Stratton and Hugo Martin. Executive producer Marty Stratton was able to provide an update on how the Switch version is coming along, stating that the release date will be shared "pretty soon" and it'll be "every bit as good as Doom 2016 was".
Stratton stated: