Double Cross update out now (version 1.4.0)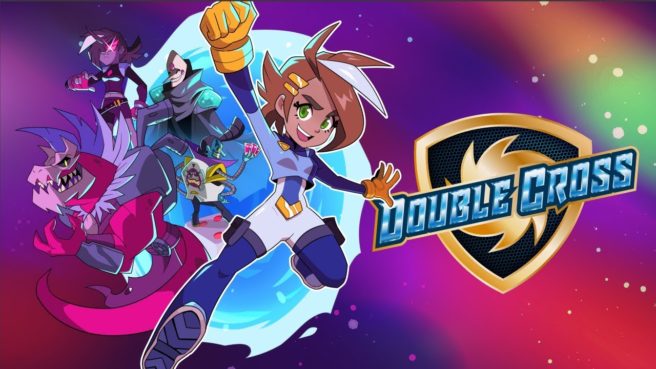 The latest update for Double Cross is now available on Switch. Version 1.4.0 features adjustments to the level design, combat and movement, and more.
Below are the full patch notes:
Level Design

The difficulty of some minigames in Funky's Arcadium has been slightly reduced.
In "Pillar Panic" the gaps are wider in the first four pillars.
In "Bowhemoth" the timer has been increased by 30 seconds, some moving platforms move slower, and platforms you jump blindly into are now stationary.
In "Search and Destroy" there are a couple more targets and the ball-killers now move slower.

Combat and Movement

Large enemies can now be slightly pushed to avoid collision issues.

Music

The music that plays during several dialogue scenes in RIFT Headquarters has been changed to the HQ's default tune.

Case log

The Sassy Crate's description is now updated upon showing it the password.
The last of Sorgina DeLabourde's descriptions is unlocked at the right time.
The shrinking goo's description now properly refers to rubbing it on your skin, instead of ingesting it.

Others

Some of the Fun settings -AAAA, Kawaii, and Kaiju – now have some small, fun, and useless effects in the game.
The version number now shows up in the main menu as well.
Leave a Reply