Double Special Heroes Summoning Focus now live in Fire Emblem Heroes
Posted on October 13, 2021 by Ervin in Mobile, News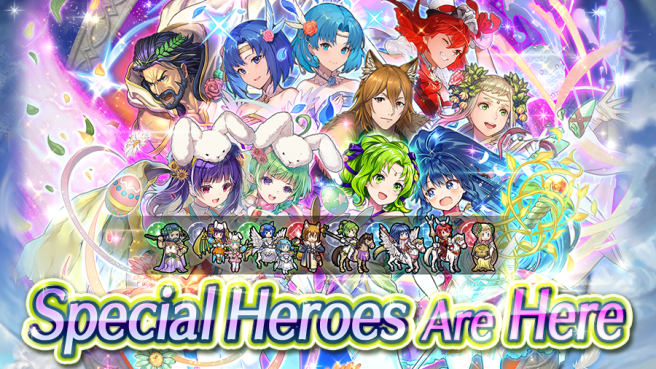 A new Summoning Event is now available in Fire Emblem Heroes. Here are the details from the official Fire Emblem Heroes Twitter account:
In this Double Special Heroes summoning event, two Special Heroes of each color are available as part of a 5-star summoning focus and have an initial appearance rate of 6%! (The rate for regular 5-star Heroes will be 0%.) Your first summon in this event won't cost any Orbs!
Including two heroes of each color means that this event is hosting 8 heroes total. The featured heroes for this event are Catria: Azure Wing Pair, Myrrh: Spring Harmony, Kaden: Refreshed Kitsune, Henriette: Overflowing Love, Tana: Frelian Starlight, Minerva: Verdant Dragoon, Gustav: Majestic Love, L'Arachel: Seeker of Justice, and this latest Summoning Event will be available until October 27.
Fire Emblem Heroes first arrived on iOS and Android platforms in February of 2017. Since then, the game has received new content updates nearly every week, including new Heroes, stages, timed challenges, Summoning events, and more. If you're new to the game and want to catch up on events or just want to keep up to date on the latest additions to the title, you can check out all previous coverage for Fire Emblem Heroes with Nintendo Everything's archive here.
Leave a Reply