Dr. Mario World update 1.1.0 coming soon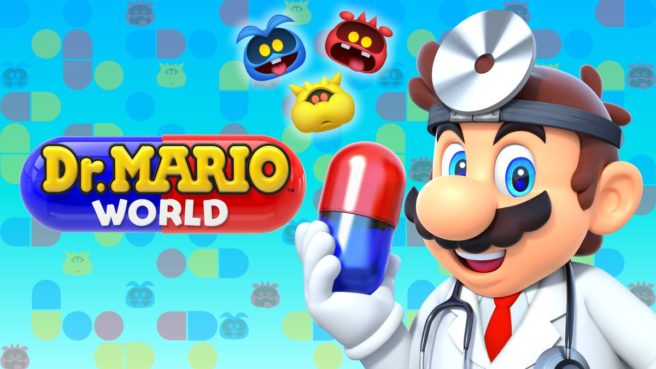 It's been announced that Dr. Mario World will soon be updated to version 1.1.0. An exact release date for the update isn't know yet; however, the known changes have been outlined already. Head past the break to view them all:
The character screen will offer more detailed information on how doctors perform in versus mode
You will be able to check details for characters you have yet to obtain
You will be able to check details for your opponent's characters in versus mode
The number of times you can continue after running out of capsules in stage mode will be increased to two
The level-up animation for characters will change
You will be able to claim rewards after linking your Nintendo Account or social media accounts
The difficulty level for some doctor's orders will be reduced. The wait time for doctor's orders will also be reduced:

When orders are removed: 8 hours become 1 hour
When orders are completed: 20 hours become 6 hours

A Season system will be implemented for versus mode. Along with this change, battle points will be capped at 2000 when the season changes. However, when a new season begins, you will receive a bonus if you have earned more than 2000 points in the prior season
In "Find all the hidden coins!" stages, you will be able to acquire coins even if capsules cover them
You will be able to earn three clear stars when you complete a special stages
A red notification badge will appear on the Staffing icon when you have saved enough coins to add staff.
Additionally, gifts will be sent out to all players for seven days to celebrate the update, starting today.
Leave a Reply