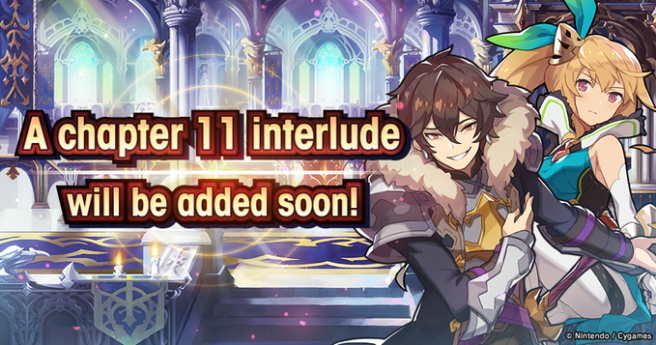 On Jan. 22, 10 PM PT, new stories will be added to the main campaign's chapter 11, Android Anguish.

New details have also dropped for the Monster Hunter collaboration event, we now know that our familiar Felyne and Guild Gal from the Monster Hunter series will make an appearance as well. In addition to battles, you can also enjoy an original story during this event.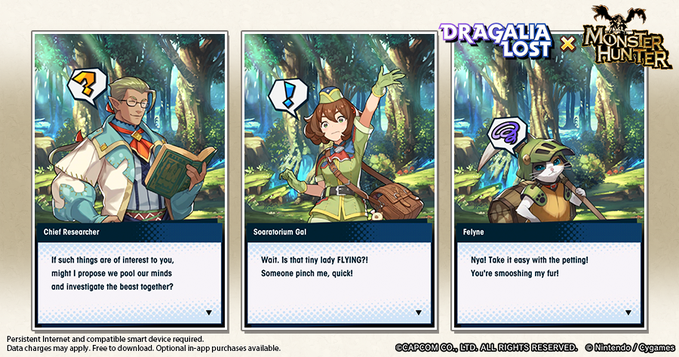 Rathalos fight footage was also released via twitter, which you can see below:
We played with the previously announced Rathalos, and we can't wait for you to play too! We will release a trailer including various screens from the game on Jan. 23! We'll also share information about when the event starts! #DragaliaLost #MonsterHunter pic.twitter.com/u4eJYaOY4q

— Dragalia Lost (@DragaliaLostApp) January 21, 2020
General Reminder: The light-attuned Proud Manticore arrived in Void Battles on Jan. 20, 10 PM PT. As always with void battles, there are also limited-time endeavors where you can get various rewards.
Leave a Reply