Dragalia Lost – 2nd Anniversary Dragalia Digest dropping September 24, countdown bonus and special website live now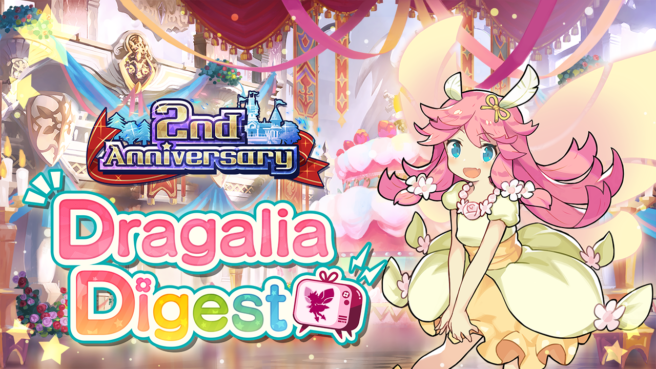 Dragalia Lost's second anniversary is on the horizon and there seems to be a lot planned for the celebration. To start, there is a countdown bonus live right now which gives any player who logs in two summon vouchers for up to six days (the sixth consecutive day will give four vouchers). This will run until 10:59pm PT on September 26, 2020.
Next up, a Dragalia Digest video presentation will air on the Nintendo Mobile YouTube channel on September 24, 2020 at 8:00pm PT. This will bring news about the second anniversary and detail the features coming in the celebration.
Finally, there has been a website opened for the second anniversary of Dragalia Lost, where all the new features and information on the event will be gathered. The website can be found here and while most of the information is marked as "Coming Soon," it will most likely update after the Dragalia Digest.
Leave a Reply