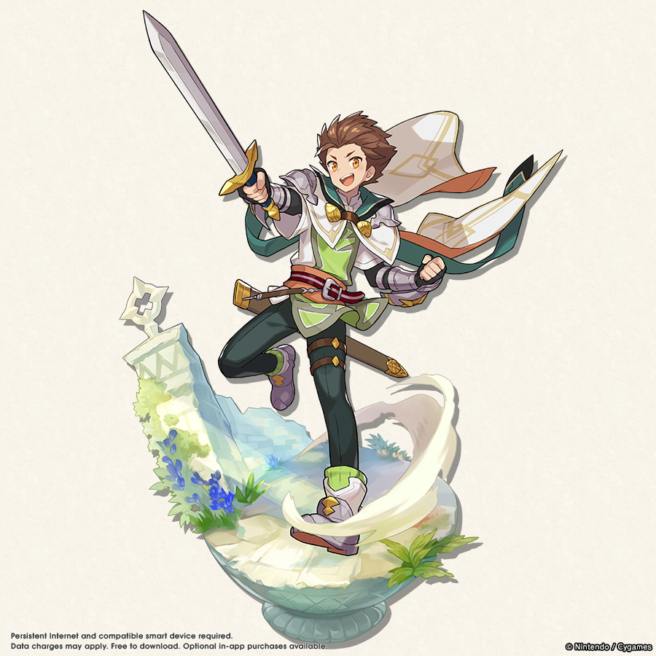 The Paragons of Piety summon showcase is now live in Dragalia Lost, bringing with it the Adventurer in the image above: Templar Hope. Appearance rates are increased for featured adventurers and dragons, such as the 5★ adventurer Tobias and 5★ dragon Ariel, the former of which has new details below as well as a trailer after the break:
5★ adventurer Tobias's gameplay revolves around his Sacred Blade skill! ・His normal attacks become quicker and get increased range! ・His poison-inflicting Revelation's Purge skill becomes usable right away! ・His movements get restricted.

The Skyborne Spectacle raid event revival, which includes a new difficulty level, started Mar. 11, 11 PM PT! Additions to the event include the new Omega difficulty level and the ability to get wyrmite from blazon summons!

The Springtime Spree summon showcase revival started Mar. 11, 11 PM PT! A wind-attuned adventurer upgrade event is also live! See notifications in-game or on the official website for more information.
5★ adventurer Tobias's gameplay revolves around his Sacred Blade skill!
・His normal attacks become quicker and get increased range!
・His poison-inflicting Revelation's Purge skill becomes usable right away!
・His movements get restricted.https://t.co/sHFgWeAxGs#DragaliaLost pic.twitter.com/AgXG058nd2

— Dragalia Lost (@DragaliaLostApp) March 12, 2020
Leave a Reply