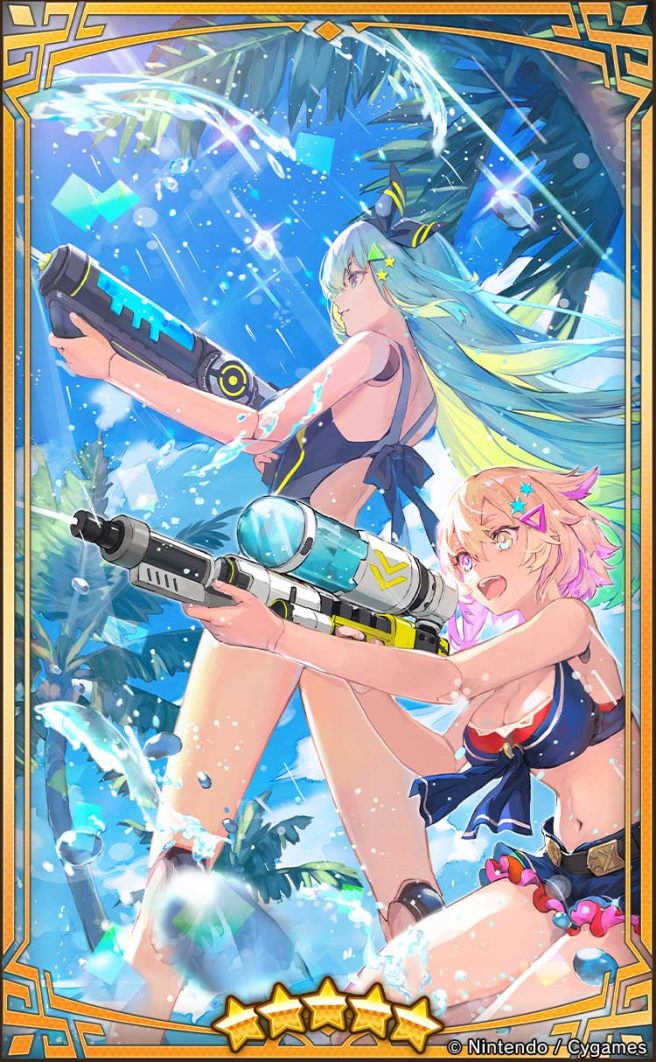 Check out the latest updates for Dragalia Lost:

Dragalia Lost director Yuji Okada shares the latest on future updates and more in the newest installment of This Month in

Dragalia Lost

! With its release, we're also giving players a gift of two champion's testaments and 25,000 eldwater! Check out the full post here.


A new wyrmprint was added to the Treasure Trade for wyrmprints on June 28, 11 PM PT!

・Super Soaking Androids (art featured above)


Abilities

Critical Damage Doublebuff +15% (Max 15%)

Adds 15% to the modifier applied to critical damage
for 15 seconds each time a defense up buff
is received. (Max 15%)

Oceanic Resonance +150% (Max 150%)

Increases oceanic resonance intake for clearing
quests by 150%. (Max 150%)

Note: The stats shown here represent the wyrmprints when fully unbound. They do not represent the stats when first obtained.

Featured period:

06/29/2021 at 02:00

to

07/29/2021 at 01:59

Note: After the featured period is over, you will still be able to trade for the new wyrmprints from the various rarity tabs.
Leave a Reply