Dragalia Lost – Ascent to Eminence now live, player support items sent to all players
Posted on May 3, 2021 by Elias in Mobile, News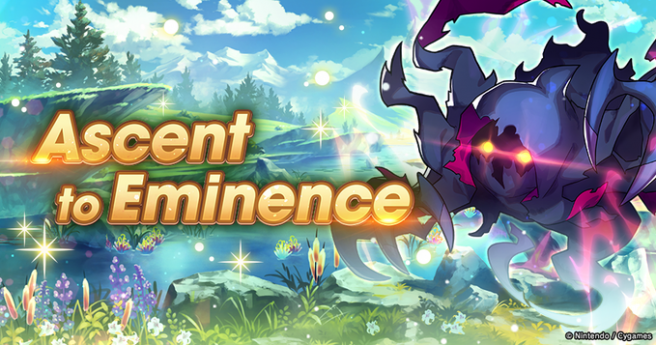 Check out the latest events in Dragalia Lost:

The Ascent to Eminence event began in

Dragalia Lost

on May 2, 11 PM PT. Play the event-exclusive quests to get drop rewards like materials for upgrading adventurers, weapons, dragons, and wyrmprints, as well as lots of rupies!

The second half of the Rage of Chronos raid event started May 2, 11 PM PT, in

Dragali aLost

! Nightmare, Omega (Solo), and Omega (Raid) difficulties have been added.

5-Star adventurer Grimnir is a wind-attuned attacker who uses a unique area-of-effect attack and gets stronger with each blow!

Kamuy's Trial will be added to Trials of the Mighty in

#DragaliaLost

on May 4, 11 PM PT. Take on this quest with a team of wind-attuned lance, manacaster, or staff adventurers to earn materials for unlocking Nurse Aeleen's mana spiral from the daily bonus.

As part of a Player Support event in

#DragaliaLost

, Euden and Zethia are sending 20 ethon ashes, five exquisite honey, and two summon vouchers to all players as thanks for your passion and support. Use them to bolster your roster!
A Prize Showcase started May 2, 11 PM PT! 5★ adventurer Grimnir and 5★ dragon Rose Queen are featured. When you summon on the Prize Showcase, you will get a prize in addition to the adventurer or dragon who appears! #DragaliaLost https://t.co/xlXZulu0mO pic.twitter.com/l0rokx4RS0

— Dragalia Lost (@DragaliaLostApp) May 3, 2021
Leave a Reply