Dragalia Lost – August 2020 letter from director Yuji Okada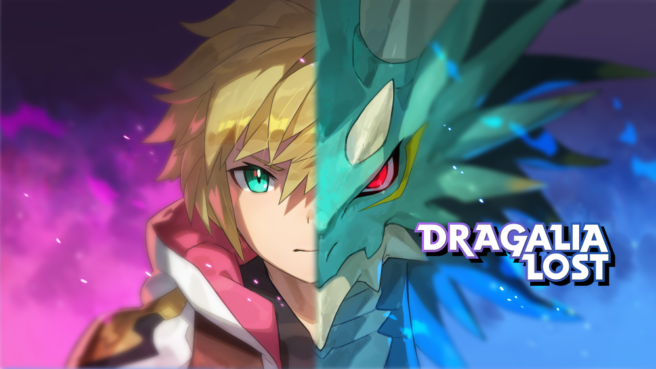 To kick off August, Dragalia Lost director Yuji Okada has shared a new letter with fans. Okada goes over some current events, upcoming plans for this month, a new update that's coming soon, and more.
Here's the full letter from Okada:
Hello! Yuji Okada here, director of Dragalia Lost.

I want to start by thanking you for playing Dragalia Lost.

The Doomsday Getaway raid event is currently live. The truth of the situation is getting clearer as the story progresses little by little each day, so please be sure to stick with it and read until the end!

The theme song, Stealth Dance, was sung by Shiki Aoki.

Finally, the event adventurer Summer Amane will permanently join your roster if you maximize your friendship with her during the event. You can also use Summer Amane's conviction items obtained during the event to unlock nodes on her mana circles or unbind new mana circles.

In The Agito Uprising, Master difficulty was added to the light-attuned boss, Kai Yan. This boss is incredibly tough, but if you manage to clear the battle, you can craft tier-two 6★ Agito weapons, so be sure to give this quest a try!

Additionally, Summer Norwin, Summer Sinoa, and Summer Konohana Sakuya made their appearance in Gala Dragalia, which is also live.

Gala Laxi also appears in the summon showcase. If you tap when the light flashes during her standard attacks, she'll perform a special attack. On top of that, while in Eden Mode, a round object called Fig will make additional attacks for her. She's a dagger-wielding adventurer, but she has special action elements for you to enjoy.

■Plans for This Month

・An onslaught event will start around mid-August.

This event will be set during a summer festival and will feature adventurers in special festival attire. We'll also add one special quest to dragon battles, so I hope you're looking forward to it.

・Starting late August, we'll revive the A Crescendo of Courage facility event.

The story is connected to the A Splash of Adventure raid event which was revived in late July, so be sure to play it if you missed it the last time the event was held.

・We'll unlock mana spirals for light-attuned adventurers in late August.

Mana spirals will be unlocked for Hildegarde and Julietta, 5★ adventurers who have been in the game since it was released.

We plan to unlock mana spirals for even more adventurers, so stay tuned for more information.

・Chapter 15 will be added to the main campaign in late August.

Chapter 14 was a critical juncture in the story, but chapter 15 will raise various mysteries that lead into future story threads, and it's connected to the next chapter. It'll also feature the prince fighting with a certain sibling and dragon once again…

・The shadow-attuned boss Tartarus will be added to The Agito Uprising at the end of August.

Standard and Expert difficulties will be added, and Tartarus will transform during the Expert difficulty battle. With this addition, we'll have Agito bosses for all five elements!

■Draconic Essences

New items called draconic essences were added in the July update. The 5★ dragons currently available through summoning have powerful stats and abilities, and they're a very important part of upgrading your teams. However, it was difficult to obtain the materials necessary to unbind them up until now, which was a stumbling block when playing the game. By making certain dragons easier to upgrade, we hope to increase the number of players who are able to try different content in the game.

We plan to increase the number of dragons who can be unbound using draconic essences little by little over time. We're also planning other uses for draconic essences in the future. We'll share more details in a future update notification, so please wait a little longer.

■Gala Dragalia Remix
The Gala Dragalia Remix summon showcase debuted in July. As always, the initial 5★ appearance rate was higher than in regular summon showcases, but this time adventurers and dragons from past Gala Dragalia showcases appeared or were featured. We'll continue to use this format in the future, and the gala adventurers and dragons who appear will change each time.
・For information about the adventurers and dragons who appear in Gala Dragalia Remix, tap Summon on the in-game footer menu, then select Appearance Rates and check the Appearance Rates section.

■Future Updates
With the update at the end of August, you'll be able to use multiple Summon Vouchers at the same time when performing single summons. Additionally, you'll be able to use the auto-play feature in defensive battle quests during defensive events.

Also, it's still a little early, but Dragalia Lost will celebrate its second anniversary in September! Like last year, there'll be various promotional events, and we're preparing an event that's related to the main campaign.

We're also planning some new features, but we'll share information gradually starting in September. I hope you're looking forward to it!

■In Conclusion
We're giving all players the following items this month.

・Summon Voucher x3

・Eldwater x10,000

The next installment of This Month in Dragalia Lost will be posted around September 1, 2020.

Until then, thanks for reading, and for continuing to play Dragalia Lost!

Yuji Okada
Director, Dragalia Lost
Dragalia Lost is available now on mobile for iOS and Android.
Leave a Reply