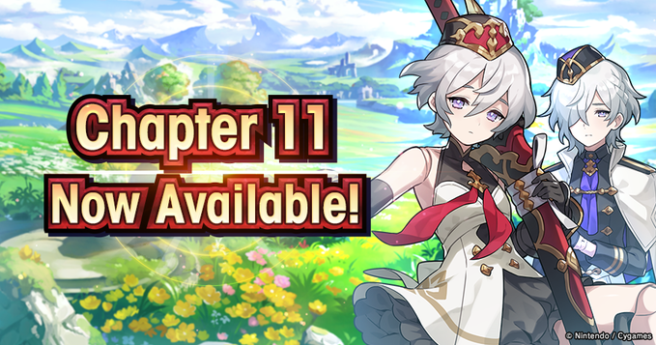 New updates have arrived in Dragalia Lost, introducing content in the all-new Chapter 11. The new Chapter, titled "Android Anguish," pits the Prince and his friends against ancient androids that are powerful enough to slay dragons.
Additionally, "Very Hard" difficulty has been added to the main campaign, along with a celebratory free daily tenfold summon. The first time that players clear quests on Very Hard mode, they'll earn rewards such as Dyrenell Aureus as well as royal insignias.
The Mega Man: Chaos Protocol event has ended, but Astral raids are still going strong. Be sure to challenge Chronos before he goes away for a while. This light-elemented challenge requires Astral Pieces, so make sure to have a few before going in for the kill.
Leave a Reply