Dragalia Lost – Gala Dragalia live now, footage of new heroes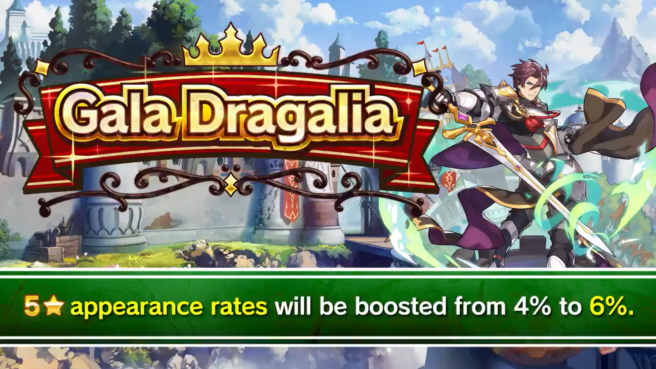 The Gala Dragalia is now live in Dragalia Lost and the official Twitter page has released gameplay videos of a couple of the characters (Zhu Bajie and Gala Leif). These are just a couple of the heroes available to summon in the event, a five star version of Radiant Xuan Zang, four star version of Sha Wujing, and a five star dragon Tie Shan Gongzhu are also possible to obtain.
Make sure to check in game for more info and the gameplay has been included below if you'd like to get a glimpse of these heroes.


5★ adventurer Gala Leif uses two stances!
・Switching stances alters his normal attacks and skills!
・In Striking Stance, skills reduce enemy defense or deal extra damage!
・In Shielding Stance, skills increase his defense or inflict poison!https://t.co/wsuW2fGRgj#DragaliaLost pic.twitter.com/cCVBzKntXo

— Dragalia Lost (@DragaliaLostApp) May 29, 2020
5★ adventurer Zhu Bajie attacks with force strikes!
・His force strikes have three charge levels.
・Power him up with the Macho Charge skill, then use the Bursting Fury skill to inflict stun and take down enemies with powerful force strikes!https://t.co/wsuW2fpgoL#DragaliaLost pic.twitter.com/U0VW9SJuVz

— Dragalia Lost (@DragaliaLostApp) May 29, 2020
Leave a Reply