Dragalia Lost – interlude added to main campaign Chapter 11, Gala Dragalia live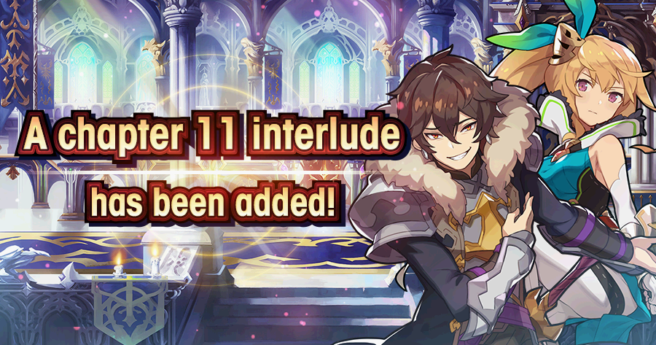 Dragalia Lost updated today with its latest batch of content. Along with an interlude for the main campaign Chapter 11: Android Anguish, Gala Dragalia has gone live.
Below are details on both events:
Interlude
The history kept secret by the Alberian royal family will now be exposed, and Elisanne, who learned it from Harle, is feeling conflicted. What secret truth do the letters and historic texts hidden by the royal family contain?!

Please enjoy the interlude!

Notes:
・The interlude added to chapter 11 of the main campaign, Android Anguish, will unlock after you clear Ch. 11 / 6-3, "Two Hearts."
・The newly added interlude is partially voiced instead of fully voiced in Japanese.
Gala Dragalia
What is Gala Dragalia?
・The initial appearance rate for 5★ adventurers and dragons will be boosted to 6% from the standard 4%! If you get a 5★ summon or 5★ featured summon, the appearance rate will return to the initial 6%.
・Limited-time Gala Dragalia versions of adventurers will be added, available only while Gala Dragalia is active!

Note: This event will also include Gala Dragalia adventurers who are not featured.

Gala Dragalia appearance rates:
5★ total: 6.00%
5★ featured total: 0.50% (Adventurers: 0.50%)
5★ standard total: 5.50% (Adventurers: 2.50%, Dragons: 3.00%)
4★ standard total: 16.00% (Adventurers: 8.55%, Dragons: 7.45%)
3★ standard total: 78.00% (Adventurers: 47.00%, Dragons: 31.00%)

Gala Dragalia active period:
1:00 AM, Jan 23, 2020 to 12:59 AM, Jan 29, 2020
Leave a Reply