Dragalia Lost – November 29, 2021 current events
Posted on November 29, 2021 by Elias in Mobile, News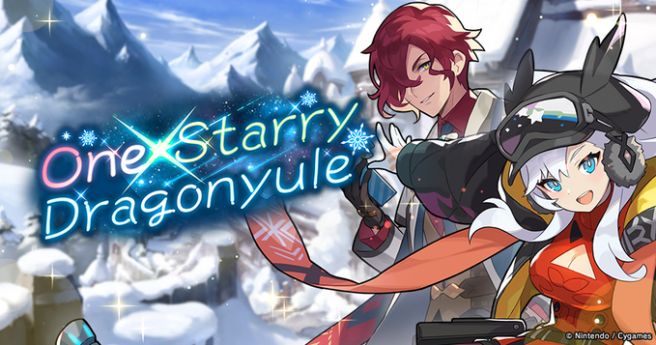 The holiday season has snow-laden events in full swing in the world of Dragalia Lost. Check out the current wintery wonders on the horizon, as well as a trailer for the current Gala Dragalia after the break:

The One Starry Dragonyule event started on Nov. 28, 10 PM PT. During this limited-time invasion event, defeat as many enemies as possible before time runs out to earn points. Do your best to put a stop to these menacing fiends!

A Gala Dragalia started on Nov. 28, 10 PM PT. 5-Star adventurers Gala Gatov and Dragonyule Nevin are featured in the summon showcase!

Here's an illustration from the

Dragalia Lost

art team for the One Starry Dragonyule invasion event going on now. Ilia and Mordecai plan to celebrate Dragonyule together. Do Nevin and Ramiel have the same idea?
A Gala Dragalia starts on Nov. 28, 10 PM PT. 5★ adventurers Gala Gatov and Dragonyule Nevin will appear in the summon showcase! See the following notification for details. #DragaliaLosthttps://t.co/ic8dIcOju5 pic.twitter.com/c2N4lXakyP

— Dragalia Lost (@DragaliaLostApp) November 28, 2021
Leave a Reply