Dragalia Lost revenue tops $3 million in first five days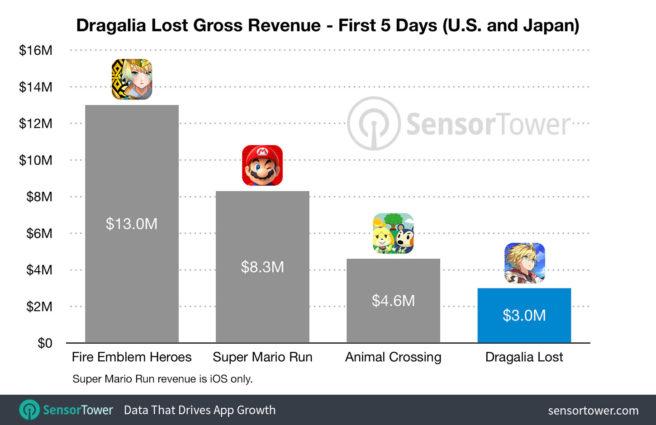 Sensor Tower has shared initial data about the performance of Dragalia Lost, Nintendo and Cygames' new mobile game.
In its first five days, the title has surpassed $3 million in revenue. The game has grossed roughly $3.5 million with 800,000 installs.
Dragalia Lost has taken home the lowest amount of revenue for a mobile Nintendo game in its first five days, which may not be too surprising given that it isn't backed by a recognizable IP. Fire Emblem Heroes earned the most in the U.S. and Japan at $13 million, of which Dragalia Lost generated a little less than a quarter of.
The high point for Dragalia Lost was #10 in terms of Japanese iPhone revenue on Saturday. As of now, it's sitting at #11. Dragalia Lost also sits at #55 for U.S. iPhone revenue.
Leave a Reply