Dragalia Lost – Springtime Spree Summon Showcase, Skyborne Spectacle Raid Event start next week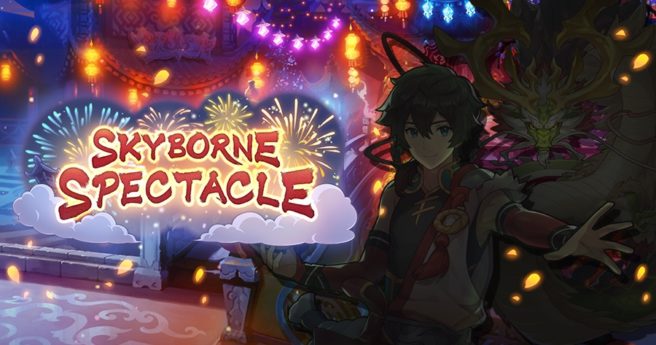 Nintendo and Cygames have outlined two new events starting in Dragalia Lost next week. The Springtime Spree Summon Showcase along with the Skyborne Spectacle Raid Event will both be kicking off next week.
Below are the full details:
Springtime Spree
The next Summon Showcase, Springtime Spree, kicks off on Jan 30 22:00, 2019(PT) !

Appearance rates for featured adventurers, dragons, and wyrmprints will be boosted during this showcase!

Availability period for featured summons:
From Jan 30 22:00, 2019(PT) to Feb 13 21:59, 2019(PT)

Get a closer look at some of the featured adventurers, dragons, and wyrmprints below.

Featured Adventurer:

■Adventurer details
A young woman who trained with the Qilin tribe of Taiwu.
She can be a little naive, but has firm beliefs when it comes to competitions and improving her martial-arts skills,
and burns with a desire to become as strong as possible.

Featured Dragon:

■Dragon details
He looks like a charming panda, but is actually a full-fledged dragon.
A warrior who trained under the Qilin tribe, he has mastered the art of hand-to-hand combat.
He has a son called Mao Mao, and is something of a worrywart as a father.

Featured Wyrmprints:


Skyborne Spectacle Raid Event
The Skyborne Spectacle raid event will begin at Jan 30 22:00, 2019(PT).

During this event, you can use Co-op Play to fight against the water-element raid boss!

The prince and his friends have come to a town that will be celebrating the Lunar New Year. There'll be food, dragon dances, and even spectacular pyroblossoms at night…but danger arises suddenly amidst preparations for the event! A young practitioner of kung fu, a brave wanderer, and a panda dragon will rise up to face a mighty enemy who's disrupting the flow of mana!
Leave a Reply