Dragalia Lost surpasses 200,000 pre-registrations, introduction to Midgards Ormr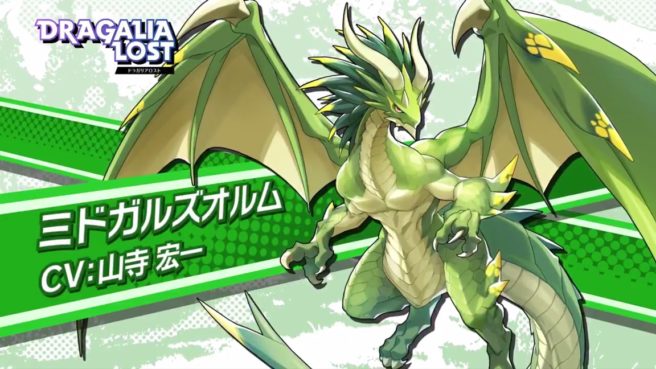 Dragalia Lost, Nintendo's next mobile game, has surpassed 200,000 pre-registrations in Japan. To celebrate, players will be provided with at least 600 Dragon Crystals upon the game's release.
Nintendo has also introduced Midgards Ormr, a green dragon who lives in the Fog Forest from long, long ago. He was the first dragon to have met the founder king Alberius and supported him with deep knowledge. His personality is stern and just. He has a second name "King of Storms" and can control the weather.
【ドラゴン紹介】
ミドガルズオルム(CV:#山寺宏一 さん)
遥か古より『霧の森』に住まう碧竜。
建国王アルベリウスと最初に出会ったドラゴンであり、深淵なる知識によって彼を支えた。
その性格は厳格にして公正。
嵐の王というふたつ名をもち、気象を操る。https://t.co/dD34GC6ePP#ドラガリ pic.twitter.com/p4ZjS2rTyj

— ドラガリアロスト公式 (@dragalialost) May 25, 2018
Leave a Reply