Dragalia Lost – Tempest Chimera to arrive in Void Battles
Posted on April 16, 2020 by Elias in Mobile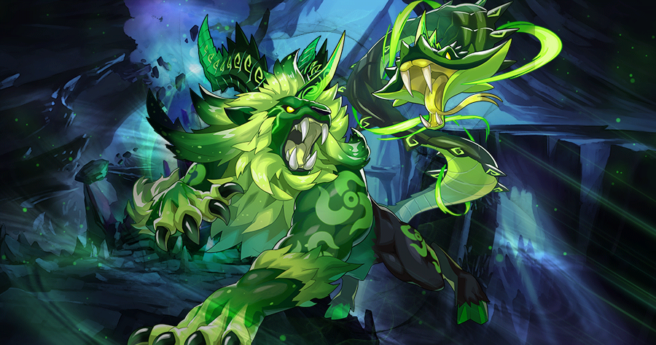 Tempest Chimera will appear in Void Battles starting
2:00 AM, Apr 20, 2020
.
Weapons you can craft using materials obtained from the Tempest Chimera will also be added.
Fierce gales steeped in black mana rage and howl, billowing into a frenzied hurricane. They are the manifestation of a deeply malicious intent. Typhoons. Frigid mountain gusts. Whirlwinds. The biting winds of winter. The chimera inhales them all and blasts out a cyclonic roar!
Tempest Chimera (Wind), Required Might: 13,000
■New Weapons You Can Craft Using Materials Obtained from the Tempest Chimera
Powerful new weapons will be added to the Void weapon series lineup under Crafting starting
2:00 AM, Apr 20, 2020
.
You must have first obtained specific weapons before you can craft weapons using materials obtained from Tempest Chimera.
The required weapons are the wind-attuned 5★ weapons, which can be crafted using materials obtained from the Greedy Manticore.
The weapon that is required differs based on the weapon type for the weapon you wish to craft. You can check the requirements by selecting Materials for the Tempest Chimera weapons on the Craft tab under Crafting.
Note: Weapons crafted using materials obtained from the Tempest Chimera cannot be dismantled.
Leave a Reply