Dragalia Lost – The Scars of the Syndicate raid brings new character, gifts, and sixth mana circle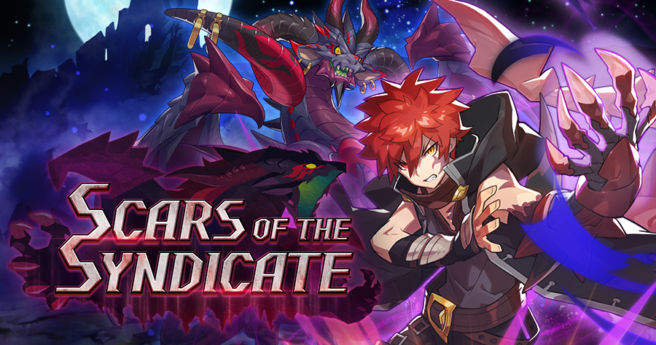 Dragalia Lost's new raid event, The Scars of the Syndicate, will begin on March 30, 11PM PT and it comes with a lot of new content for players to enjoy.
First off, Dragalia Lost is rewarding players with the gift of 10 Blessed Ethon Ashes & 100 Amplifying Crystals, simply for logging in now.
Then, once the raid begins, a sixth mana circle (named the mana spiral) will be added for certain characters. These characters are three star variants of Althemia, Vice, and Erik.
Finally, this raid event brings a new character to the story- a revenge-filled newcomer named Aldred.
Aldred stands against the prince and vows to take him down as a terrible power swells from his body. A mysterious organization known as the Syndicate appears with him and operates behind the scenes to further complicate things. Many motives tangle and the conflict culminates into a terrifying beast appearing in the over world.
Aldred's signature voice line is: "I'm going to push this body until I have revenge or it comes completely apart" and a picture of him is included below.
For more details on The Scars of Syndicate raid, please feel free to check out the original source in the link below.
Leave a Reply