Dragalia Lost update out now (version 2.0.1)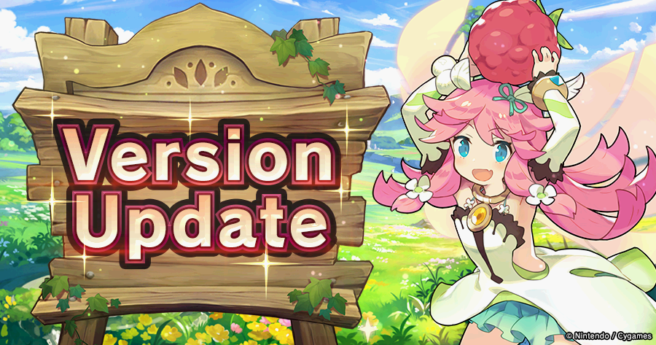 Dragalia Lost has received a new update (version 2.0.1) that fixes a few bugs in various chapters.
The official patch notes are below for the specific fixes.

Version 2.0.1 Details (All times are in CT)
■Issues Addressed
・Certain drop rewards for clearing the following quests in co-op may not be displayed on the quest results screen and cannot be obtained.

▼Affected Quests
The Agito Uprising:
Volk's Wrath: Expert/Master
Ciella's Wrath: Expert/Master
Ayaha & Otoha's Wrath: Expert
Kai Yan's Wrath: Expert/Master
Tartarus's Wrath: Expert

Main campaign:
Chapter 12 / 4-3 Rightful Ruler (Nomal/Hard/Very Hard)
Chapter 14 / 4-8 Relentless Fangs (Nomal/Hard/Very Hard)

Note: Compensation for this issue will be provided after the update planned for later this month. For further details, please see the following notification:
Issue Regarding Drop Rewards in Co-op

・An error occurs when using the Optimize feature if the weapon equipped beforehand has more wyrmprints than the weapon equipped afterward has slots.
・If a player has either zero Fortifying Gemstones or zero Amplifying Gemstones, the Apply Augments button on the wyrmprint upgrade screen will appear grayed-out and cannot be tapped.
・After playing the Alberian Battle Royale and then using skip tickets to clear any other quest, the Alberian Battle Royale result screen may sometimes be displayed instead.

Note:
It may take time for the store to reflect the updated information. Players may not be able to perform updates due to their device's data cache being full. If you are unable to perform the update, restart your device, then try downloading it from the store.

Thank you for playing Dragalia Lost.
Leave a Reply