Drago Noka release date set for January, new trailer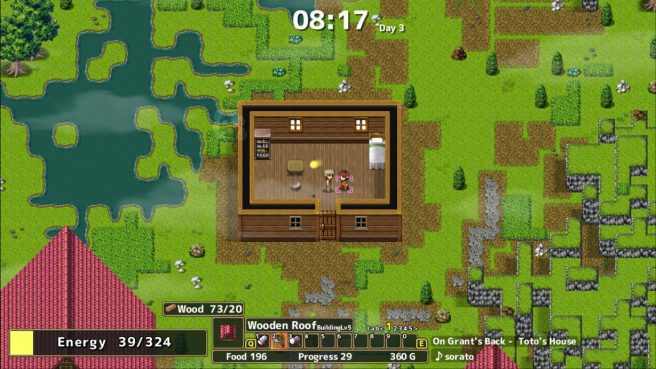 Publisher Playism and developer GeSEI unkan have determined a release date for Drago Noka. The game will be hitting Switch on January 12, 2023, the two sides revealed today.
Drago Noka, a simulation experience, was made with the Wolf RPG Editor and comes from the team behind Wandering. You can find information about the game in the following overview:
The surface is overrun with huge giants and dangerous pests, leaving an uninhabitable world in their quake. Humans have nowhere to live on the surface, and so… they live on the backs on dragons! Develop your very own village, gather various materials, and create new items with your very own hands. Relax and enjoy a safe and peaceful village life away from the surface below atop a giant dragon!

Key Features

– Invite new villagers with various skill sets: Gather and settle in new villagers with unique skills and personalities. Let them mix and mingle, work together, and build together. Enrich and develop their lives and who knows… you may even start a family!
– Live a busy but liberating life: Take on many different jobs like farming, forging, fishing, sewing, cooking, crafting, and even breeding of giant dragons! Create the world that you desire while taking care of your villagers.
– Prepare for battle with other dragons: As peaceful as village life is, one must be prepared for the fight ahead as your dragon is not the only dragon in this world… Prepare to fight fire dragons, wind dragons, ice dragons, and more! Their very existence threatens the tranquility of your village. Be prepared for the inevitable fight!
– Character Creation: To add your own flair to your village, you will be able to create and recruit your own customized character and add it into the game! Eventually, players will be able to share their own characters and download other player's characters by posting them on Twitter with the hashtag #dragonokacreate when the full game comes out. More information about this coming soon so stay tuned!
Get a look at a new trailer celebrating the release date news for Drago Noka below.
Leave a Reply