Dragon Ball: The Breakers gets details on story, single-player, more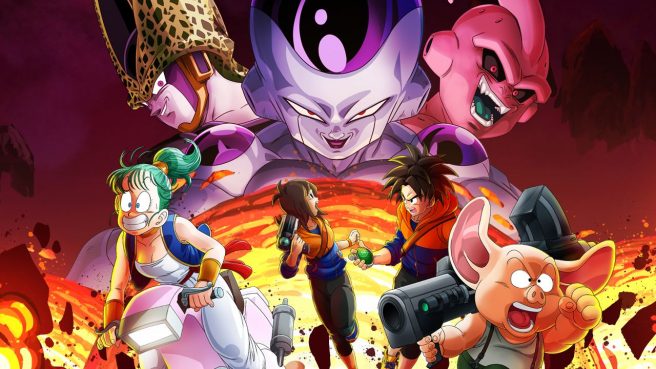 Dragon Ball: The Breakers producer Ryosuke Hara has shared more information about the game, including what to expect from the story and single-player. This comes as part of a recently-published interview from Bandai Namco.
As for the story in Dragon Ball: The Breakers, Hara had this to say:
"The protagonists are ordinary civilians, who are suddenly caught in a temporal phenomenon. These civilians find themselves in what's called a Temporal Seam, a world with time and places mixed together. Unlike the famous heroes from Dragon Ball, these 'Survivors' don't own superhuman powers, but several countermeasures are prepared by the Time Patrollers, an organization well known from the Xenoverse Series. With the help from the Time Patrollers, the Survivors must find a way to put a stop to the famous Dragon Ball villains, and make an escape from the Temporal Seam."
Hara confirmed that you won't be playing as any of the Z Warriors like Goku. However, those playing as Survivors will be able to borrow their power through the Transpheres. Hara also noted that "when the Survivors use the Dragon Balls to summon Shenron and have their wish granted, they will be able to go up against the Raider with a power equal to Goku's and other Z Warriors."
As for single-player support in Dragon Ball: The Breakers, it seems that this will be limited to Tutorial Mode only. Hara indicated that it won't be a full-priced title, stating:
"We will have a Tutorial Mode which explains the plot of the game and basic controls, but the game will mainly focusing on Online Multiplayer. For a game like Dragon Ball : The Breakers, having a vast player base is the main ingredient to create an online environment that is reliable, active and enjoyable. This emphasis on Multiplayer is also the reason why we consider the price of the base game to be certainly much lower than 69.99 euros."
Hara closed out the interview by mentioning that the team will be listening to feedback from fans. The game will see improvements before and after launch, and there are plans for updates after release.
Leave a Reply