Dragon Ball Xenoverse 2 details and screenshots cover new DLC character Pikkon and more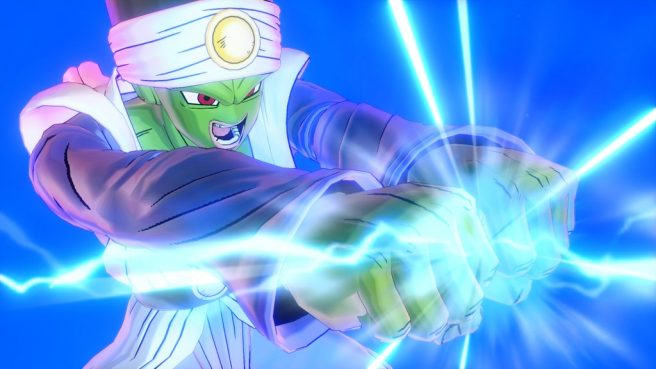 A new batch of details and screenshots are in for Dragon Ball Xenoverse 2. Today's update covers the news recently unveiled by V Jump, including Pikkon as a new DLC character.
Dragon Ball Xenoverse 2 has reached 7 million units (incl. DL ver.) shipped worldwide.

For players who want to enjoy the game even more, we will release the 12th game update including a new DLC Character, Pikkon.

Moreover, from December 21st, 2020 (Mon) to January 12th, 2021 (Tue), online events will go live one after another for commemoration of its 7 million units shipped worldwide and for the New Year holidays! During the event period, online events will be available every day.

Please join and enjoy the events!

[New DLC] The Strongest Warrior of the Western Galaxy, Pikkon, will join the fight as a playable character!

The Strongest Warrior of the Western Galaxy, "Pikkon," will become available as a playable character!
Pikkon fiercely fought against Goku in the Other World Tournament and was a powerful & reliable supporter during the battle against Janemba! The game will show his unique Ki Wave moves that you will find links with his Martial Artist-like charge attacks. Please check them out after the release!

[New DLC] New Costumes for Bardock & Gine from Dragon Ball Super: Broly!

Clothes of Bardock & Gine from Dragon Ball Super: Broly will be available as new costumes!

Accessories of Gine Wig & Tail sets will be added, and you can fully customize your character true to the entire outfit of Gine!

Enjoy creating epic scenes of the original work or taking photos in your favorite situation with Photo Mode, by immersing yourself into Bardock & Gine!

In addition to that, new costumes will appear through the game update, so look forward to follow-up information!

In the Bardock (DB Super) clothes photo image, the character is wearing Goku Wig.

Gine (DB Super) clothes is a costume for female avatars only.

Introducing a CC Mascot, Janemba!

Janemba will be available as a new CC Mascot! The game will show his unique actions true to the film, Dragon Ball Z: Fusion Reborn, such as his impressive overhead kick & firing of Ki Blasts!

Cute motions of villainous Janemba will relax you for sure!
Leave a Reply